2015 Mid-Atlantic Young Investigators Forum Winners
3/3/2015
From Maria Luisa Sequeira Lopez and Ariel Gomez: Please join us to congratulate our graduate students who won basic research awards at the 2015 Mid-Atlantic Young Investigators Forum: Eugene Lin…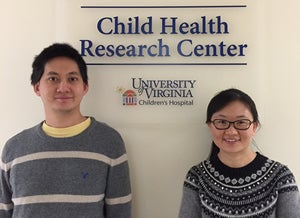 Dr. Norwood Appointed to ABP Board of Directors
2/9/2015
Congratulations to Dr. Victoria Norwood on her appointment to the Board of Directors for the American Board of Pediatrics. This is an incredibly prestigious honor, and gives Vicky (and UVA Children's…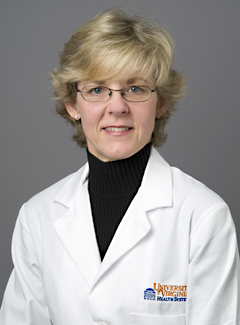 Congratulations, Dr. Kellams and Team!
12/23/2014
CHARLOTTESVILLE, Va., Dec. 15, 2014 – A federal survey ranked UVA Medical Center in the top 5 percent of hospitals nationally for its support of breastfeeding. UVA ranked in the… Elections to American Pediatric Society
4/14/2014
Congratulations to Dr. Karen Fairchild and Dr. Vicky Norwood for their recent election to the American Pediatric Society! The American Pediatric Society (APS) and the Society for Pediatric Research (SPR)…

3/21/2014
Hi everyone! My name is Heather Humphrey and I am excited to write your Kids Matter newsletter and to be part of your team. Let me tell you a little…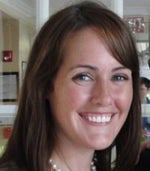 Stephanie Bingler: SOM 2013 Administrator of the Year
1/20/2014
Stephanie Bingler, Department Administrator for the Department of Pediatrics has been named the 2013 UVA School of Medicine Administrator of the Year. Dr. James Nataro, Chair and Benjamin Armistead Shepherd…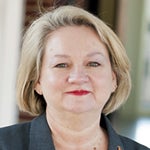 Dr. Ina Stephens on NBC29 House
10/7/2013
Dr. Ina Stephens will be featured on NBC 29's House Call this Wednesday, October 9. She will be discussing vaccines. The segment airs live around 5:22 PM.

Westhaven Community Day Sports Physicals
8/7/2013
Dr. Amy Brown and a group of UVA pediatric residents and medical students provided school physicals to children at the Westhaven annual community day, in Charlottesville, on Saturday, August 3, 2013.…