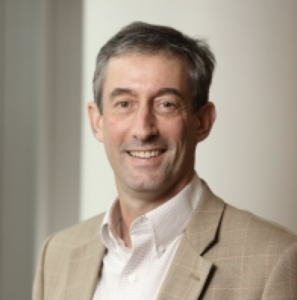 Dr. Frederick Epstein, Mac Wade Professor and Chair of the Department of Biomedical Engineering (BME), has been appointed as the associate dean for research by School of Engineering and Applied Science Dean Jennifer West. Dr. Epstein will start his new role March 1, 2022 and will continue as chair of the Department of Biomedical Engineering until a successor assumes this role.
Under Dr. Epstein's skillful stewardship, BME faculty have earned prestigious grants from the National Institutes of Health, National Science Foundation, Department of Defense, Department of Energy, American Heart Association, American Cancer Society, Siemens, AstraZeneca, Unilever and others. The department invested in new faculty, faculty mentorship, and key resources. Department-wide conversations about defining research excellence have helped inspire new ideas. As a testament to all of these efforts, the Department of Biomedical Engineering is currently ranked 5th in the country according to the NIH Blue Ridge rankings.
Dr. Epstein has a successful research program of his own, developing and applying magnetic resonance imaging technology for the clinical evaluation of heart disease and for basic studies in biological mechanisms underlying heart disease. Some of the MRI technologies he has developed are used clinically and in research around the world. He holds or has disclosed 14 patents on medical imaging technology. For 10 years, he has been principal investigator of the UVA Coulter Translational Research Partnership, an award held by only a few universities in the U.S.
Throughout all of this impressive work, Dr. Epstein has established great relationships that contribute to UVA's push for research preeminence. He will work with UVA Engineering's outstanding research team to foster a culture of research excellence, inspire innovation, and support collaboration, particularly across disciplinary boundaries.
I'm thrilled that Dr. Epstein has agreed to share his considerable leadership talents and expertise with the School of Engineering and Applied Science. Please join me in congratulating him on this exciting new adventure.

Melina Kibbe, MD | Dean, UVA School of Medicine
Filed Under: Featured, Media Highlights, Research