November 7-9, 2014
Tuition  $230.00
Lodging separate via Yogaville
As long as we are locked into stress, we cannot live fully. Anxious thoughts and emotional reactions prevent us from truly experiencing the richness of the moment. Mindfulness is a way to free our lives. Mindfulness works, as a growing body of scientific research and the testimony of practitioners from a wide range of religious backgrounds affirm.
Take a break from stress and join us for this experiential workshop-retreat where you will:
Learn and practice powerful mindfulness techniques to reduce stress and gain greater clarity and peace
Explore the transformative connection between mindfulness and the heart's opening in loving kindness
Be guided in establishing a personal mindfulness program for dealing with obstacles or problems
Explore mindfulness as a path supporting your highest spiritual aspiration
There will be opportunity for individual conferences with the teacher. This program is designed for people new to mindfulness practice as well as seasoned practitioners.  To register, go to Yogaville Event site.
---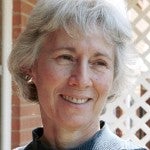 Susan Carol Stone, PhD, teaches Mindfulness Based Stress Reduction at the University of Virginia's Mindfulness Center. She co-leads the Insight Meditation Community of Charlottesville, a weekly mindfulness group and has taught mindfulness at a men's and a women's maximum-security prisons, as well as in a private middle school. Susan has practiced mindfulness for thirty years, has lived in Zen Buddhist and Theravadan monasteries and is a Zen lay priest.
Susan is author of the historical novel The Kosambi Intrigue; A Tale at the Time of the Buddha published in 2012 and available on Amazon. Comments about the novel include: "A terrific read!" (Tara Brach), "an engrossing adventure," "dramatic, engaging, brilliantly done" (Stephen Batchelor) and "You don't have to know anything about Buddhism to love this book" (Wendy Eisner). She is also author of At the Eleventh Hour, about mindfulness and caregiving, and The American Mosaic, about workforce diversity. She leads mindfulness workshops and retreats in a multi-state area and is a Reiki master.
More information about Susan, her teaching and her latest book is available at www.susancarolstone.com
Filed Under: Events