The University of Virginia Contemplative Sciences Center hosted a number of internationally-known mindfulness teachers and scholars over the past month. They represented a variety of disciplines, and included meditation teachers as well as religion, law, and business professors.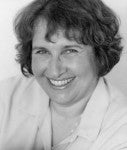 Sharon Salzburg, co-founder of Insight Meditation Society and NY Times best selling author, gave a talk on Friday, January 24 in the Nau Hall Auditorium in the South Lawn entitled "Real Happiness At Work." In this talk, she explored a path to finding real happiness at work. Despite the many hours we tend to spend working, that arena of our lives may not be the source of great fulfillment or meaning. She led the audience on an exploration of the qualities that can turn that around, including mindfulness, compassion, resiliency, integrity, and open awareness, and practices that help cultivate each of these.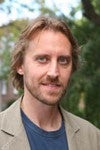 David McMahan is Professor of Religious Studies at Franklin & Marshall College and the editor of Buddhism in the Modern World (Routledge 2012) and author of The Making of Buddhist Modernism (Oxford, 2008). He spoke on February 4 in McLeod Hall on the topic of "Buddhist Modernism in the West: Colonialism, Beat Poets, and Brainscans". What many people today consider "Buddhism" —a rational, philosophical way of life with little ritual or belief in the supernatural—is actually a distinctively modern reformulation of the ancient religious tradition. The development of what some scholars call Buddhist Modernism has a fascinating history going back to the nineteenth century. Colonialism in Sri Lanka, Transcendentalism in America, Protestantism in Europe, and modern psychology all contributed to its most recent manifestation, the scientific study of meditation and interpretation of Buddhism as a "science of mind."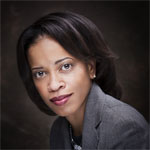 Rhonda Magee is Professor of Law at the University of San Francisco School of Law and a "triple Hoo" (BA, MA and JD all from the University of Virginia) whose scholarly work focuses on race law and policy as well as on humanizing legal education and the practice of law. She is an expert in contemplative pedagogy and the author of "Educating Lawyers to Meditate". She gave a talk at the School of Law on February 6 entitled "Wise Warrior, Peacemaker, Healer of Broken Systems? On Contemplative Approaches to Law, Lawyering and Social Justice" and on February 7 she gave a talk at Nau Hall on "Inclusivity, Identity-Safety and Maximum Performance: Notes on Contemplative Approaches to Classrooms that Work for All".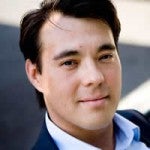 Jeremy Hunter is Assistant Professor of Practice at the Peter F. Drucker School of Management. He created and teaches The Executive Mind, a decade-old series of challenging and transformative executive education courses dedicated to Peter Drucker's assertion that "You cannot manage other people unless you manage yourself first." Hunter's courses challenge leaders to relentlessly transform themselves to face the demands of complex and volatile world. He spoke on February 20 at the Batten School of Leadership on "Why Should Leaders Care About Managing Their Minds?" and on February 21 he spoke at the Darden School of Business on "Taking Mindful Action: How to Perform at Your Best Without Going Crazy". In both talks, he dicussed the application of contemplative practices – including mindfulness, meditation, reflection, self-cultivation, and compassion – to the challenges and opportunities of leadership.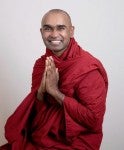 Bhante Wimala has been the Chairperson and Spiritual Director of Triple Gem Buddhist Society, the Center for Conscious Evolution in Princeton, New Jersey, since 1986. He is also the Founding Director and Spiritual Advisor of Prison Ministries which provides educational and support programs in many state prisons in the USA. He personally oversees countless projects across the globe, primarily in Africa and Asia, to restore eyesight to the poor and underserved, bring medical supplies and wheelchairs.
Filed Under: News and Notes