Early Career Leadership Academy Program
By Dr. Mike Valentine
The Cardiovascular Division has developed an Early Career Leadership Academy, to enhance self-awareness and team leadership skills, clinician engagement and wellness, individual and division career advancement. Supported by a grant from the Ivy Foundation, this diverse group consists of eight physicians and three APPs.The curricula closely mirror Leadership Academies developed at The American College of Cardiology and Centra Health in Lynchburg, Virginia. Mike Valentine, MD, MACC, and Corrin McCloskey helped create the program and will administer it throughout the next twelve months.
Each member of the Academy will work with faculty and guest speakers in a case-based format, helping solve problems and learning advanced skill sets that will advance leadership opportunities much earlier in their careers. A mentoring program is an integral part of this, and each participant will create a Capstone Project to aid individual unit, subspecialty, and division goals. If successful and well-received, a Mid Career Leadership Academy will follow, with data now revealing that this group is most vulnerable to loss of engagement, career dissatisfaction, and burnout.
---
Division of Cardiovascular Research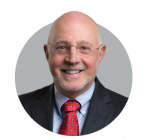 By Ken Walsh
The Walsh lab studies how the development of DNA mutations with age can contribute to disease processes. These DNA alterations are referred to as somatic mutations, and they vastly outnumber the germline mutations that an individual will inherit from their parents. Recent advances in DNA sequencing technology have shown that somatic mutations are detectable throughout the body, but they are particularly prevalent in blood cells due to their rapid turnover. As these mutations can affect cellular viability and proliferation, mutant clones will form as the person ages. In blood, this process is referred to as "clonal hematopoiesis", and it has been associated with mortality and increased risk of cardiometabolic diseases.
---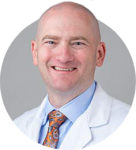 By Todd C. Villines
The Villines lab studies the use of cardiac computed tomography techniques, such as coronary artery calcium and coronary CT angiography (CTA) scans, to diagnose cardiovascular diseases, cardiovascular and non-cardiovascular outcomes, and immune cell interactions in atherosclerosis. Our team involves partnerships with a diverse group of physician-scientists at UVA and internationally. Specific areas of current and recent study include the impact of preventive medical therapies on cardiovascular outcomes in patients with varying degrees of subclinical coronary atherosclerosis. Work in this area is currently assessing the potential role of targeted coronary artery disease screening in younger patients younger than 50 years old. Dr. Villines is also collaborating with Dr. Colleen McNamara, Dr. Angela Taylor, and several other investigators from the Human Phenotyping and Immune Cell Core that supports an NIH Program Grant. As part of this collaboration, the group uses coronary CTA to quantify and characterize whole-heart coronary atherosclerosis to study complex immune interactions. Finally, Dr. Villines is co-leading an international collaborative clinical trial assessing machine-learning-based coronary plaque and cardiac CT-based cardiovascular quantification techniques designed to determine the relationship of quantitative measures of coronary atherosclerosis and other imaging biomarkers on cardiovascular outcomes.
---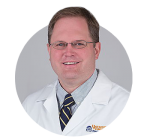 By Matthew J. Wolf
The Wolf lab investigates mouse models of cardiovascular diseases, particularly myocardial infarction, cardiomyopathies, and coronary microvascular disease. Our lab creates and uses transgenic mice to model human cardiac pathophysiology and disease mechanisms and test potential treatments. We perform small animal cardiac surgeries (performing >1,200 cardiac surgeries to date), echocardiography, histology, and lineage-tracing of cycling cardiomyocytes to achieve these goals. For example, endogenously cycling adult cardiomyocytes increase after myocardial infarction but remain scarce and are generally thought not to contribute to myocardial function. However, this broadly held assumption had not been tested, mainly because of the lack of transgenic reporters that restrict Cre expression to adult cardiomyocytes that reenter the cell cycle. Therefore, we created a novel transgenic mouse harboring sequential orthologous DNA recombinases to fine-tune DNA recombination temporally in cycling adult cardiomyocytes. We observed that ablating endogenous cycling CMs worsened heart function after myocardial infarction, suggesting that these scarce cells may express beneficial paracrine factors (Bradley Wolf, Circulation Research (2021)). Dr. Wolf was awarded a Paul Dudley White International Scholar for an abstract describing this research at the Basic Cardiovascular Sciences Scientific Sessions 2020. These findings are the basis of a recent NHLBI R21 grant application to characterize endogenous cycling cardiomyocytes in normal biology and disease. We also recently identified that the inhibition of a kinase, DYRK1a, improved left ventricular function after myocardial infarction and increased the cycling of cardiomyocytes. Exploring the mechanisms by which DYRK1a inhibition improves cardiac function after injury formed the basis of our recent NHLBI R01 grant. Additionally, our team investigates cardiomyopathies and generated a CRISPR-based knock-in transgenic mouse to model V122I transthyretin (TTR) cardiac amyloid, one of the most common TTR mutations in the United States. We plan to use this transgenic mouse to investigate cardiac amyloid and test therapies. Overall, we hope that our work will contribute new, more effective therapies to treat cardiovascular diseases.
---
Division of Cardiovascular Educational Updates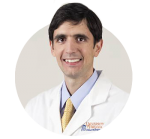 By Victor Soukoulis
Like most programs, it has been an interesting year, to say the least, for the Cardiovascular Medicine fellowship. Even with Covid disruptions, our fellows have managed to not only persevere but thrive this academic year. Many of their names can be found throughout the research publications listed in this newsletter. Our graduating fellows will soon be off to new and exciting career adventures across the nation, which is always a bittersweet moment. Two of our fellows, Mike Zimmerman and Patrick Stafford, were nominated for the prestigious Mulholland Teaching Award. At the same time, Mike also was inducted into Alpha Omega Alpha for his medical student teaching. Finally, the UVA Jeopardy team (Leann Denlinger, Xu Gao, Ben Ruth) won the Virginia ACC Jeopardy state competition for the second straight year and proceeded to make it to the national finals (a first for a UVA team) where they impressively finished in second place nationally. Thank you to our fellows for all that you do, and I can't wait to see what you will accomplish next year!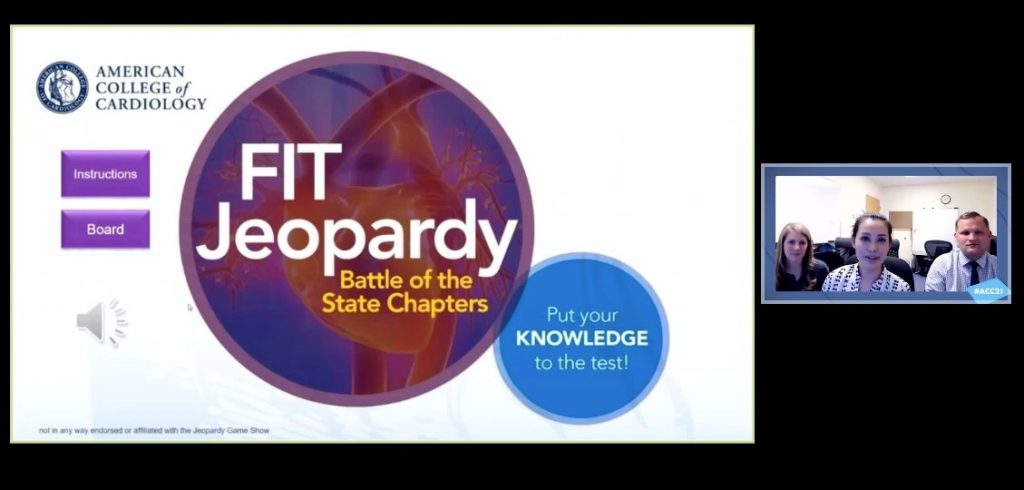 ---
Division of Cardiovascular Clinical Update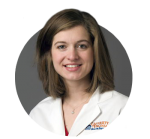 By Pamela Mason
UVA Heart Rhythm Center, UVA Electrophysiology Program Expansion:
Under the leadership of Dr. Pamela Mason, the Heart Rhythm Center at UVA has experienced significant growth and innovation. Despite the COVID pandemic, procedural volumes have increased by 5% over the last year, and consultative and clinic volumes have remained robust. We have welcomed additional faculty to our group, including Dr. Oliver Monfredi, who provides comprehensive clinical and procedural electrophysiology care, and Dr. Mike Valentine, who participates with our consultative services. We have developed quality initiatives, such as same-day discharge programs for patients after pacemaker or defibrillator placement, as well as atrial fibrillation ablation and left atrial appendage occlusion devices. Over 90% of patients undergoing electrophysiology procedures are being discharged the day of their procedure currently.
The UVA Heart Rhythm Center continues to be at the forefront of clinical innovation. We have expanded our cardiac implantable electronic device offerings to include left bundle pacemakers, which provide more physiologic pacing than standard dual chamber pacers. Our leadless pacemaker volumes and subcutaneous ICD volumes continue to grow. Our lead extraction program is multi-disciplinary and collaborative, with a safety record better than the national average. Under the direction of Dr. Mike Mangrum, the Atrial Fibrillation Center has pioneered the use of non-invasive arrhythmia mapping with the CardioInsight Vest to provide patients with better clinical outcomes.
Finally, UVA continues to be a leader in clinical electrophysiology research. We are part of clinical trials investigating novel technologies, including pulsed-field ablation for atrial fibrillation and wireless ultrasound transmission to provide cardiac resynchronization therapy.
We have strong collaborations with the imaging and heart failure groups to evaluate and improve outcomes for patients receiving cardiac resynchronization devices.
It has been an exciting time for the UVA electrophysiology group, and we are proud of expanding heart rhythm care to more patients while maintaining excellence.
---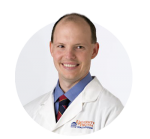 By Jamieson Bourque
Update on Nuclear Cardiology
Nuclear Cardiology and the Stress Laboratory have continued to innovate in 2021. We have added technetium-99m pyrophosphate assessment of ATTR cardiac amyloidosis, which allows noninvasive diagnosis of this morbid condition, avoiding a biopsy. This is particularly exciting given newly approved therapies that improve survival. We have refined our perfusion imaging and ischemia assessment with the addition of prone imaging, reducing false-positive studies. In cardiac PET, we continue to expand our program, supporting increased use of this advanced ischemia and microvascular assessment technique. We are looking forward to adding inflammation imaging to support the care of patients with infective endocarditis and implantable device infections.
Filed Under: Education, In the Know, Research
Tags: Cardiology, DOM, Education, June 2021, June 2021 Medicine Matters, June Medicine Matters, June Medicine Matters Newsletter, Research