COVID EFFORTS AND ITEMS OF NOTE
• Drs. Sifri, Jackson, Bell, Mathers, Platts-Mills, Donowitz, Muto, McManus, Hogan, Enfield, and Madden have staffed the Hospital Epidemiologist/COVID pager 24/7 since March 11 2020
• Amy Mathers: COVID testing in Clinical Microbiology, wastewater testing at UVA, swab production for Virginia/VDH
• Josh Eby: Medical Director, Employee Health
• Patrick Jackson: Adaptive COVID-19 Treatment Trial, NIH ACTT COVID Clinical Trial Consortium
• Scott Heysell: COVID-19 convalescent plasma trial/ COVID-19 research prioritization committee/ COVID-19 phase 1 vaccine trial
• Barb Mann: BSL-3 COVID laboratory
• William Petri and Mayuresh Abhyankar: COVID immunotherapy and vaccine research using BSL3 mouse model
• Girija Ramakrishnan: COVID Research Ramp up
• Mami Taniuchi: COVID-19 surveillance in Bangladesh and Pakistan, more below
• Eric Houpt and Elizabeth McQuade: Virginia Coronavirus Serology Project, VDH
AN EXCEPTIONAL NIH YEAR
• Cirle Warren: Alanyl-glutamine supplementation of standard treatment for C. difficile infection
• Stacey Burgess: Gut microbiome communication with the bone marrow regulates intestinal inflammation
• James Platts-Mills: Epidemiology and impact of diverse Campylobacter species in low-resource settings
• Chelsea Marie: the role of PKC in cryptosporidiosis
• Scott Heysell: Urine Colorimetry for Tuberculosis Pharmacokinetics Evaluation in Children and Adults
• William Petri, Jr: Role of Th17 in Severe and Recurrent C. difficile Infection
• Margaret Kosek: Genomic Epidemiology of Campylobacter to Improve Disease Control in Low and Middle-Income Countries
• Eric Houpt with Amy Mathers, Hardik Parikh, Scott Heysell, and Girija Ramakrishnan: Mycobacterium avium lung disease
• Molly Hughes: chemokines and antimicrobial resistance
---
COVID-19 RELATED WORK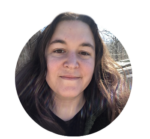 Stacey L. Burgess, PhD
Dr. Burgess assisted in immunophenotyping, and published a mouse model of COVID-19 disease. "Moreau GB, Burgess SL, Sturek JM, Donlan AN, Petri WA, Mann BJ. Evaluation of K18-hACE2 Mice as a Model of SARS-CoV-2 Infection. The American journal of tropical medicine and hygiene.
2020 September;103(3):1215-1219. PubMed PMID: 32723427; PubMed Central
PMCID: PMC7470527; DOI: 10.4269/ajtmh.20-0762."
---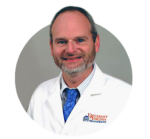 William Petri, MD
• Dr Petri led a team of ID faculty (Greg Madden, Jae Shin, Cirle Warren, Jen Sasson, Chelsea Marie) and Debbie Shirley (Director of COVID-19 Clinic) on a phase 3 trial of Regeneron anti-Spike antibodies to prevent household transmission
• Studied the role of IL-13, the metabolome, and hyaluronin in respiratory failure in humans and in the mouse model of COVID-19
• Tested novel antibody detection tests from Millipore and Antigen Discovery with Mary Young, Jen Sasson, Rebecca Carpenter (MS4)to delineate the role of humoral immunity in the disease course
• Evaluated the role of COVID-19 in placental insufficiency with Rebecca Carpenter (MS4) in collaboration with INOVA (Larry Maxwell)
• Assembled a biorepository of clinical specimens from COVID-19 patients at UVA led by Mary Young and in collaboration with Judith Woodfolk and Jeff Sturek
---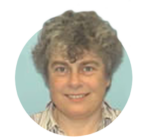 Carol Gilchrist, PhD
Dr. Gilchrist's Project: TechLab, Inc and University of Virginia (Gilchrist) 1076839_Antibody Response to SARS-CoV-2 Virus in Subjects Suspected of COVID-19
Collaboration on the assessment of ddPCR/OTNPCR assays to detect very low levels of virus.
---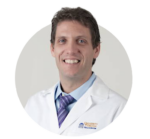 Scott Heysell, MD
Dr. Heysell was co-PI for UVA's investigator-initiated trial of convalescent immune plasma (along with Jeff Sturek- PCCM, Lawrence Lum- Heme/Onc, and Tania Thomas- ID), which is one of the few in the country to have met target accrual (manuscript in preparation). He participates on the COVID Treatment Guideline committee (UVA Health) while initially providing inpatient consultation for COVID specific treatment access, and continues to serve on the COVID Research Prioritization Committee (School of Medicine). He is co-investigator on two Ivy Foundation proposals to test a phase 1 SARS-CoV-2 vaccine for safety and antibody response among healthy volunteers. Like many, he worked initially in the COVID Screening Clinic and has volunteered in community testing outreach. Along with Rebecca Dillingham, MD he has published an opinion about strategies to mitigate COVID among incarcerated populations ("Correctional Facilities are Virginia's Landlocked Cruise Ships" -Virginia Mercury), and with Kristen Petros de Guex, MA to raise awareness for equitable access to COVID resources for Latinx communities in Virginia ("En Virginia, la voz de la epidemia de COVID-19 habla español" -El Tiempo Latino).
---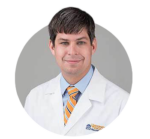 Patrick Jackson, MD
Dr. Jackson is one of the site principal investigators for the NIH Adaptive COVID-19 Treatment Trial (ACTT). We've enrolled 48 patients in three phases of the trial. Data from ACTT led directly to the first FDA-approved treatment for COVID-19, remdesivir, and an emergency use authorization for the first combination therapy, remdesivir with baricitinib. We are completing ACTT-3, a study of remdesivir in combination with interferon beta-1a, and plan to participate in ACTT-4 this winter. I coordinate the UVA COVID-19 treatment guideline committee, and I am assisting front line clinicians in the appropriate use of remdesivir and monoclonal antibody therapies for COVID-19 on the COVID-19 treatment pager.
---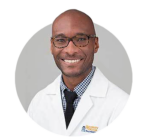 Taison Bell, MD
Dr. Bell's efforts:
• Sub-PI for the ACTT trials
• Coordinated a PPE production effort across the engineering school, architecture school, nursing school, and UVA Health
• COVID Epi Pager
• Community messaging: heard 38 weekly Facebook live streams with Dr. Cameron Webb to answer community questions about COVID-19
• Dr. Bell has been interviewed by many media outlets to talk about COVID-19: BBC, MSNBC, Yahoo Finance, NPR, to name a few
---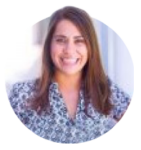 Chelsea Marie, MD
The Marie lab (in collaboration with Barb Mann, Allie Donlan, and the Petri lab) led the transcriptomic analysis of murine covid19 infection. It discovered that numerous type 2 immune response genes were unregulated in the lung tissue during covid19 infection and that IL-13 neutralization blocked upregulation of potentially pathogenic type 2 effectors including has1 which encodes a hylaronan synthase previously been implicated in influenza infection.
---
Mami Taniuchi, PhD
Dr. Taniuchi has been actively working on integrated sewage surveillance for poliovirus, enteric pathogens, and antimicrobial resistance in Bangladesh and India since 2018. Building on this work, Dr. Taniuchi received funding from the Bill and Melinda Gates Foundation to establish sewage surveillance for SARS-CoV-2 in Dhaka, Bangladesh, with Dr. Rashidul Haque from the International Centre for Diarrhoeal Disease, Bangladesh and Dr. Isobel Blake from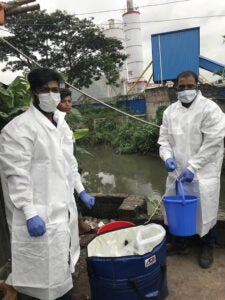 Imperial College London. Like many low-income countries, Bangladesh's already weak health infrastructure was woefully unprepared for the COVID pandemic. Resources such as testing, ICU beds, ventilators, and contact tracing are minimal and only available to those who can afford them.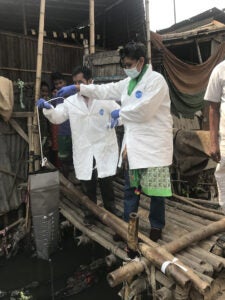 Like polio, many infected individuals are asymptomatic and not likely to be tested. Therefore, the true extent of community transmission is unknown. Sewage surveillance can be a powerful tool in this setting to capture both asymptomatic and symptomatic infections and to track the disease transmission. She received a second grant from the Bill and Melinda Gates Foundation to establish similar integrated sewage surveillance for SARS-CoV-2, poliovirus, and vaccine-preventable diseases in Karachi, Pakistan for the next three years. Dr. Taniuchi's team (Tahmina Ahmed, Ryan Dodd, and Suporn Pholwat) have been active in Virginia as well carrying out SARS-CoV-2 sewage surveillance in Roanoke (in collaboration with VDH) and Washington Lee University (in partnership with Dr. Bill Washington). Dr. Taniuchi was an invited expert panelist for "Online Panel Discussion: Advancing Research and Detection of SARS-CoV-2 in Wastewater" hosted by Qiagen and an invited speaker for the "Measurement, Evidence, & Dissemination, for Scale Virtual Convening 2020 Session 2: COVID-related WaSH work" hosted by the Bill and Melinda Gates Foundation.
---
Eric Houpt, MD and Elizabeth McQuade, MD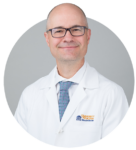 Drs. Houpt and McQuade completed a VDH-funded statewide coronavirus serology project, in press in JAMANetworkOpen, McQuade et al.
Findings: This statewide cross-sectional surveillance study of 4675 outpatients presenting for non-COVID related healthcare revealed a seroprevalence of 2.4%. Hispanic ethnicity, residence in a multi-family unit, and contact with a COVID-19 case were significant risk factors for exposure. An estimated 66% of seropositive results were due to asymptomatic infections.
Meaning: As of Fall 2020, the population in Virginia remains largely immunologically naïve to this virus.
---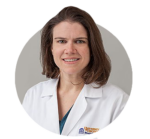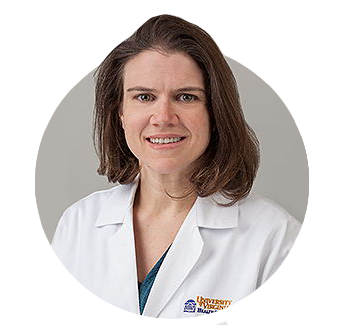 Amy Mathers, MD
During the pandemic, Amy Mathers has worn several hats at the University of Virginia to address the pandemic's needs. She has helped establish and then expand clinical viral testing for patients here and across the state and was critical to the One Lab proposals funded for the University of Virginia to do public Health priority SARS-CoV-2 testing in Clinical microbiology. Dr. Mathers has worked in a supervisory role for COVID-19 clinic for protocols, procedures, results, and logistics and assisted the community testing efforts to reach underserved populations. She has also worked with Will Guilford in Biomedical Engineering and to develop and then run an FDA trial for producing and distributing nylon flocked swabs for SARS-CoV-2 testing. Dr. Mathers oversees the manufacturing by UVA to provide 75,000 swabs per week to UVA and the state. She has acted in an infection control capacity to assist with covering the pager and developing testing and isolation protocols and worked with partners in surgery and hospital epidemiology to develop pre-operative testing protocols. Lastly, Amy Mathers has served the University academic side to establish protocols to keep transmission down among the student population. This work included developing a wastewater monitoring system of the on-grounds dormitories as an early warning system of pooled surveillance using her research laboratory in collaboration with the School of Engineering and on-ground facilities groups.
---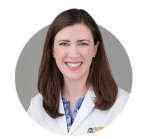 Kate McManus, MD
Dr. McManus helped with the UVA Ryan White HIV Clinic's COVID-19 response by designing new Epic smart phrases and a telemedicine note template. With Becca Dillingham, Brooke Williams, and Jackie Sherbuk, she published a paper that describes the negative impact of COVID-19 on people with HIV who receive care at UVA clinics in terms of food insecurity, housing, and employment. Dr. McManus completed 24-hour shifts on the Hospital Epidemiology (9204) pager and is working on a project that quantifies access to COVID-19 biomedical interventional clinical trials.
---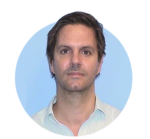 Josh Colston, MD
The surge in COVID-19 cases across North America and Europe this winter has underscored how little is known about the virus's seasonality and sensitivity to climate and changes in the weather. Early in the pandemic, UVA Professor Margaret Kosek and epidemiologist Josh Colston obtained funding from NASA to explore these questions. They have joined forces with the team behind the renowned COVID-19 Dashboard at Johns Hopkins University and brought on a small group of UVA students, aspiring data scientists themselves, to help track the pandemic's course across the globe and link information about cases to weather data derived from satellites. As new vaccines are rolled out over the Spring, their findings will help the public health community understand how much of the trends in cases can be attributed to the vaccines instead of seasonal patterns and the influence of warming weather, which would have happened anyway.
---
EDUCATIONAL UPDATE
Christopher Moore, MD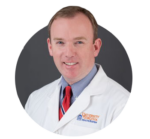 Led by Program Director, Dr. Chris Moore, and Associate Program Director, Dr. Kate McManus, UVA's Infectious Disease Fellowship for MDs is a three-year program supported by two NIH T-32 training grants that aim to produce world-class physicians dedicated to a career in academic infectious diseases. The program offers rigorous training and supervised experience with faculty members who have broad clinical and research expertise. The first year of practice is dedicated to research, and the second and third years of training are divided between clinical training and research. Opportunities abound for rich interdisciplinary research experiences in cutting-edge fundamental science, translational, clinical, and epidemiologic infectious diseases research. Research takes place in state-of-the-art laboratories, clinics, hospitals, UVA, and facilities around the world. Research themes include care for patients with HIV; modeling and outcomes related to critical care and severe sepsis; epidemiology of multi-drug resistant organisms; global health; diagnostics; immunology; host susceptibility to infection; host-pathogen interactions; and pathogenesis of infectious diseases.
In the last year, our fellows have presented work nationally and internationally at IDWeek, the American Society of Tropical Medicine and Hygiene, and the TB Union Meeting. They have published papers in the following journals: Clinical Infectious Diseases, Infection Control and Hospital Epidemiology, Open Forum Infectious Diseases, Expert Review of Anti-Infective Therapy, Clinical Microbiology and Infection, and Antimicrobial Agents and Chemotherapy, among others. After a very successful recent match, we look forward to welcoming Catherine Bielick from Boston University Medical Center, Maria Geba from UVA, and Ghassan Ilaiwy from Georgetown Washington Medical Center to our fellowship program in 2021.
We welcome hearing from residents and students who are interested in working on research projects in the Division. Please contact Chris Moore (ccm5u) or Kate McManus (km8jr) if you would like to be connected to a project and follow our Twitter feed (@UVA_ID) to stay up to date with our news and activities!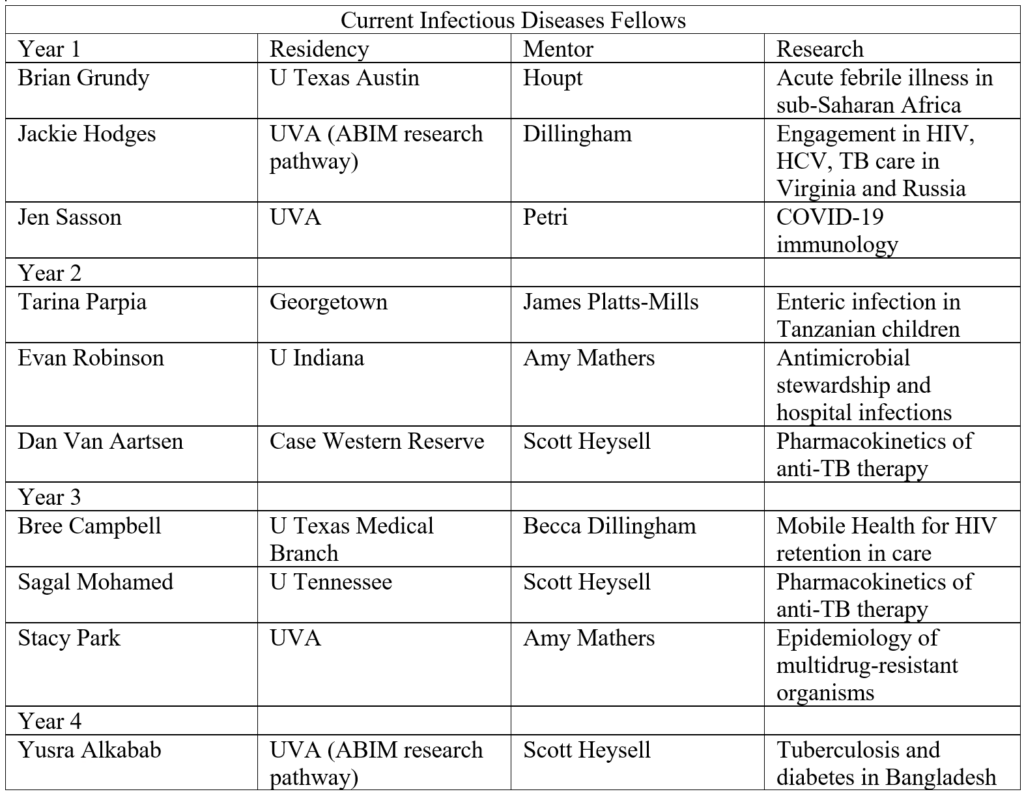 Filed Under: Basic Research, News and Notes, Notable Achievements, Research, Top News
Tags: ID, Infectious Diseases & International Health, January 2021, January Medicine Matters, newsletter, Pulmonary, Research