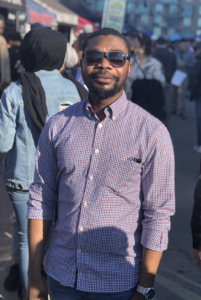 Tell us a little bit about yourself.
I have been at UVA for just over a year. I was born and raised in Lagos, a city located on the shores of the Atlantic ocean, in the South Westernmost part of Nigeria. There I learned the value of hard work and the sweet rewards of perseverance; it was the start of my journey, one that has led me on a path to becoming a Nephrologist.
What excites you about your work?
What excites me about Nephrology is how it has provided me with a deeper insight into the intricate relationships between every system of the human body. This Fellowship has provided me with the skills to not only be a better physician but also a better person. I will be moving on from here to be a Clinical Nephrologist working not only to improve the health of any community I find myself in, fostering long term relationships, and advocating for social justice and equality.
What is it about you that would surprise us?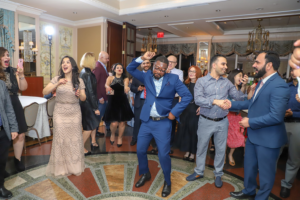 I bet you would be surprised if I told you that I could bust a move on the dance floor!
Do you collect anything?
I used to collect Sports Illustrated covers. I still have all the copies from 2006- 2012.
Most admired person, and why?
I hold Barack Obama in high esteem, because of how he overcame adversity and he taught me to have the "audacity of hope."
Filed Under: Fellow Profiles, Profiles
Tags: fellows, fellowships, Nephrology, newsletter, September 2020, september medicine matters