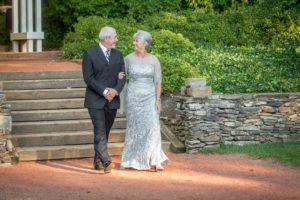 Tell us a little bit about yourself.
I have worked at UVAHS for 35 years. I started off working in adult, then pediatric rehab. I took 3 years off while raising children. I came back and worked in Infection Prevention and Control for 24 years. In 2014, I started working at the Asthma, Allergy, and Immunology Clinic. I am currently a Care Coordinator. I live in Earlysville with my husband and two dogs. We have 4 children and 3 grandchildren.
Why Healthcare?
I don't believe there was ever a question about my career path. That path began during one of the numerous trips my mom, my younger brother Shane and I made to the local ED. I was always tasked with stemming the bleeding from his recent slash, puncture or laceration and trying to calm him when he would ask, Am I going to get a shot?" Nursing has always been a passion for me and a desire to help patients.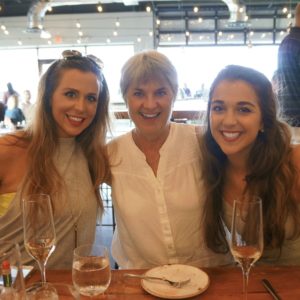 What brought you to Charlottesville?
A trip to Charlottesville on Spring Break from college sold me. The beautiful countryside and the escape from Maine's Mud Season lured me here.
What excites you about your work?
The new discoveries in Science and Medications are fascinating. It shapes patient care and improves outcomes.
Proudest/greatest achievement outside the professional realm?
Raising 4 wonderful children. The youngest just passed her nursing boards.
Next life?
Traveling and being "Grammy" and "Gree" to my three – and counting – grandkids.
What are you usually doing on the weekend?
Cooking and hanging out with family and friends. Enjoying watching my husband do laundry – he even separates darks, whites and towels – but it took months to get him to that point.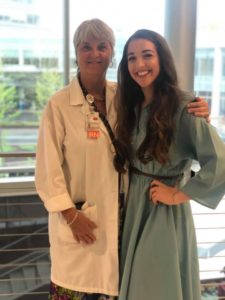 How did you meet your partner?
We met in 6th grade homeroom, but it took the two us 50 years and two marriages before we reconnected.
What's something you nearly always have in your fridge?
Half and half or vanilla ice cream on the rare occasion when we're out of half and half.
Favorite vacation/activity spot?
At "Camp" – our cabin on Embden Pond, Maine.
Most admired person, and why?
Dr Barry Farr (former UVA Hospital Epidemiologist) who was years ahead of his time in his vision to control resistant organisms and to prevent hospital acquired infections. I was very fortunate to have Barry for a mentor for nearly 25 years.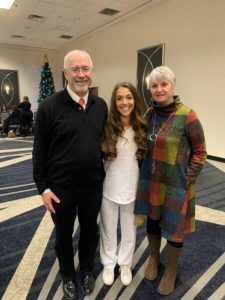 Best advice anyone ever gave you?
You're not in control, so turn it over to your higher power.
What about you would surprise us?
I have fostered several children over the years.
What is a talent or skill that you don't have that you wish you did?
I wish I could sing. And so does my husband.
Favorite fictional characters?
Mike Bowditch, Stacy Stevens, and Charlie Stevens in Paul Dorion's novels.
If you could go back in time, what year would you travel to?
Sanibel Island in the 50's.
What is the last book you read for pleasure?
Where the Crawdads Sing
What's the most unusual thing you have ever eaten?
Alligator.
Do you collect anything?
I don't intentionally collect things but being raised by family who lived through the Depression, I tend to unintentionally amass things. Hence, I am always prepared for an unplanned event.
What was your first job, how old were you?
Officially – working as a waitress when I was 15 years old. Unofficially, stemming the bleeding and comforting my kid brother……
Filed Under: Profiles, Staff Profiles