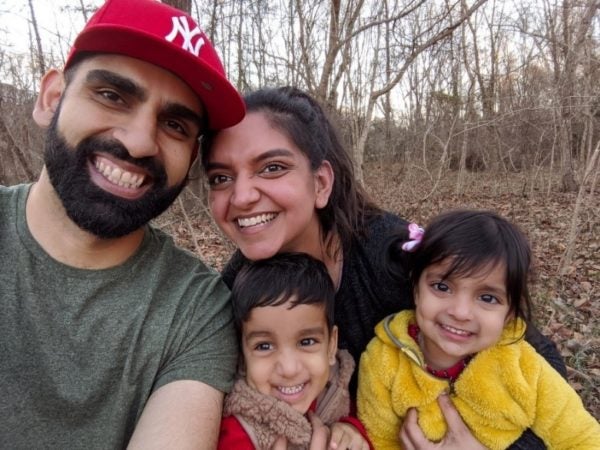 Tell us a little bit about yourself.
I've been at UVA for six months now after completing my Internal Medicine Residency and Chief Residency year at the University of Connecticut. I'm originally from California and started out working retail (and other odd jobs) throughout high school and college and eventually worked my way into a fellowship in Pulmonary and Critical Care. I currently live on the south side of Charlottesville with my wife and our 2-year-old boy/girl twins.
Why Healthcare?
There are no physicians in my immediate or extended family so being a doctor was not even on my radar when I was growing up. I remember always being interested in helping others and really enjoyed science but I assumed I would end up in a vocational career working with my hands. It wasn't until I went to college at UC Davis that I realized how much I enjoyed science and how much easier it came to me than other subjects. I took a few years off between college and medical school, but once I went back it became clear pretty quickly that I had made the right choice.
I was drawn to Internal Medicine and Pulmonary/Critical Care because it combines all of my favorite things: complex problem solving, being able to work with my hands, working closely with a team, and being able to make a difference in someone's life. Today, I can't imagine doing anything else.
What brought you to Charlottesville?
Fellowship! When I was interviewing, I was really drawn to the "small town" feel, the lack of traffic, the family-friendly environment, and the weather. C'Ville just felt like a place where we could grow as a family.
What excites you about your work?
I love coming to work every day. I really enjoy how dynamic and variable my schedule can be. In any given week I can go from quickly stabilizing and managing a critically ill patient in the MICU, performing biopsies in the operating room, and/or seeing patients in my clinic. The variety makes the days fly by. I really enjoy teaching and I think my role as a fellow really allows me to hone my skills. It's tremendously satisfying to see someone understand a complex concept because of something I've said. Lastly, medicine is very team-oriented and I love working closely with my team members to ensure that we deliver the best possible care.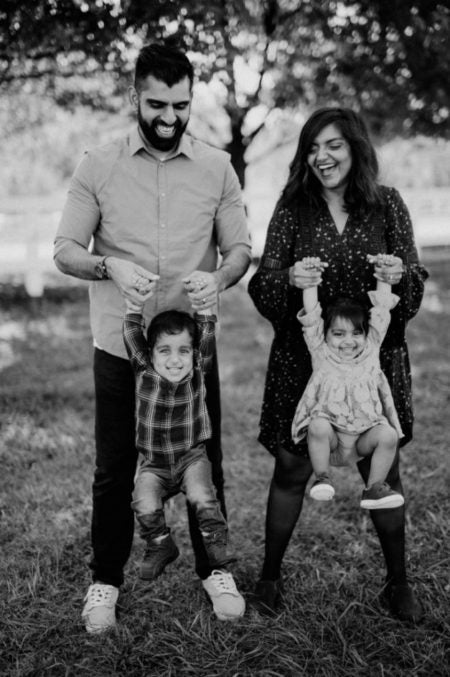 Proudest / greatest achievement outside the professional realm?
I think there's a saying that goes something like, "if you find someone you're dating is too good for you, then you should probably marry them." I followed that advice and I think marrying my wife and having our kids is probably the best thing I've ever done.
Next life?
In another life, I'd be a mechanic with my own shop in California on the coast. I'd work on Toyota Camrys to pay the bills and modify performance cars for fun.
What are you usually doing on the weekend?
Our weekends typically revolve around our kids. One of the really cool things about Charlottesville is how many family-friendly activities and places there are. Typically we try to be as active as possible and spend as much time outdoors as the weather allows.
Favorite vacation/activity spot
My favorite spot to go to in the world is a place called "Indian Rock" in Albany, California. It's an old meteorite that crashed into earth thousands of years ago and people have since carved out steps into it so it's easy to climb. Sitting on top of that rock gives you phenomenal views of the Bay Area. I used to go there regularly when I was still on the west coast.
If you could go back in time, what year would you travel to?
1999. My parents paid the bills, I didn't have to pay taxes, and the biggest existential threat to society was Y2K.
Most admired person, and why?
One of my favorite athletes of all time is Muhammad Ali. He was certainly tremendous in the boxing ring but I think what made him truly great was his ability to transcend sports at a very tumultuous time in our country. He stuck to his principles even when it cost him everything and his redemption later in life makes his life story one of the most compelling I've ever heard.
How did you meet your partner?
I met my wife on the first day of orientation week in medical school. She was there for another program and we happened to meet by happenstance. There was a large group of people walking to a restaurant for dinner and we ended up pairing off because the sidewalks were narrow. As luck would have, I ended up walking next to her and the rest is history.
What's one thing you always have in your fridge?
Milk. Lots and lots of milk.
What's the most unusual thing you have ever eaten?
I once ate chocolate-covered insects. Unsurprisingly, chocolate makes everything taste better, even bugs.
Best advice anyone ever gave you?
I've been very fortunate in my life to have strong role models who have had an impact on my life. In the medical realm, the best motto/advice I've ever received is to never forget that the patient is the one in the bed. We regularly meet people on the worst day of their lives and we should never forget that any day on this side of a breathing tube is a good day.
What about you would surprise us?
In college, I wanted to be a professional bodybuilder and was quite strong. Eventually, I got to a point where the time, effort, and money I was investing simply wasn't sustainable.
What is a talent or skill that you don't have that you wish you did?
I wish I had a talent for the arts. I'm always amazed when I see people who are good at drawing, sculpting, playing an instrument, or at performance art.
Favorite fictional characters?
I've always been a huge fan of superheroes and it's pretty amazing to live in a time where they're so mainstream. I think my favorite superhero is the Hulk. Mostly because I think there's a Hulk in all of us, the only difference is that in the comic books Bruce Banner lets his come out.
What is the last book you read for pleasure?
I'm a pretty avid reader and really try to read for pleasure whenever I get a chance. The most recent one I can remember is 11/22/63 by Stephen King. It's one of my favorite books and one of his best works in my opinion.
What was your first job, how old were you?
I got my first job at Best Buy when I was 16 years old. It was a tremendous experience that really helped me build my confidence. It also allowed me to buy my first car with my own money: a 2000 Mitsubishi Eclipse.
Filed Under: Fellow Profiles, Profiles
Tags: DOM, fellows, fellowships, March 2020 Newsletter, profile, profiles