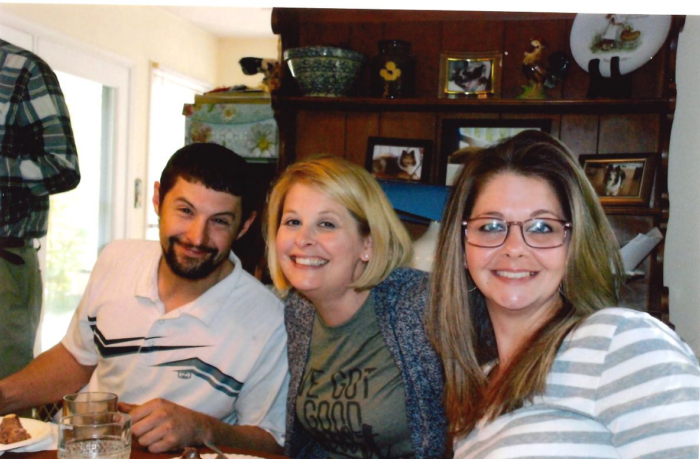 Tell us a little bit about yourself.
I was born and lived in Alexandria, VA on Duke Street across from what used to be the Old Alexandria Hospital. My dad was in the Air Force so we moved around a lot from Virginia to Maryland to Texas and finally to Arkansas. As a family, we stayed in the United States, but my dad toured to Turkey, deployed two times to the Vietnam War and Korea (during the Korean War, so it was still one country). I stayed in Arkansas for thirteen years and attended the University of Arkansas, in Fayetteville. During that time I began my government career as a clerk-typist with the Department of the Interior, Fish and Wildlife Service working for thirteen Fishery Biologists, typing manuscripts, giving tours of the fish farming operation, and helping out with catfish farming. I also worked with the National Marine Fisheries Service (NMFS) as the national secretary and with Animal Damage Control providing assistance to farmers in the region who were struggling to keep their crops and animals safe from migratory birds and wildlife. I worked my way up and transferred to Department of Veterans Affairs, National Cemetery Service were I became a National Cemetery Director.
Why Charlottesville?
In 1984, I returned to Virginia to be closer to family. I have been at the University of Virginia for almost 7 years. I initially worked in Student Affairs at Newcomb Hall. My job there was varied and no two days were the same. I worked with Student Activities, Fraternity & Sorority Life, Programs and Councils, the Multicultural Students and LGBTQ Center. After 6 years I transferred to the Department of Medicine, Pulmonary and Critical Care.
What excites you about your work?
I enjoy my work there because every day is different and I work with so many nice people. What keeps me motivated in my role is my ability to help others be successful and be organized.
Proudest / greatest achievement outside the professional realm?
Outside of work, I have three grown children who all live within an hour or so from me. I also have four grandchildren – one who already graduated high school and two more who will soon graduate. The youngest grandchild is in middle school.
What are you usually doing on the weekend?
When I am not working or spending time with family, I enjoy planting and raising flowers, crafting and trips to the mountains or anything to do with animals.
What about you would surprise us?
I am a house mom at a sorority house.
If you could go back in time, what year would you travel to?
I would travel back to the 1800s. I have always felt that I should have lived during that era.
What was your first job, how old were you?
My very first job was babysitting when I was 10 years old.
Filed Under: Profiles, Staff Profiles
Tags: DOM, March 2020 Newsletter, Pulmonary, staff