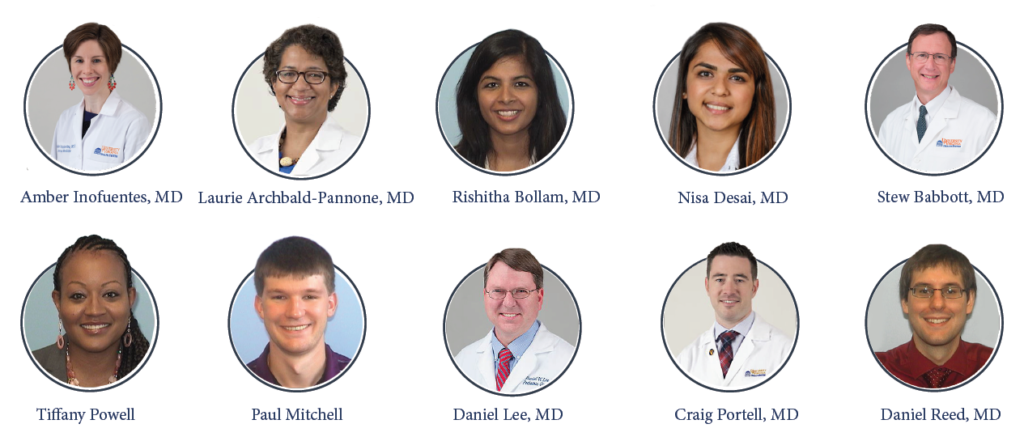 Congratulations to Hospitalist Amber Inofuentes, MD who has recently named a Senior Fellow with the Society for Hospital Medicine.
Congratulations to Laurie Archbald-Pannone, MD (geriatrics) in collaboration with two of our IM residents – Rishitha Bollam, MD PGY3, and Nisa Desai, MD PGY2. For having a book chapter published, "Clostridium difficile Infection in Long-Term Care Facilities", textbook. Chapter 5, pages 45-51. Springer Publishing, ISBN: 978-3-03029771-8. Copyright 2020
Congratulations to Stew Babbott, MD, General Medicine Section Chief for publishing a book chapter on Physician Burnout related to HER, "Combating Physician Burnout: A Guide for Psychiatrists" – Ed: LoboPrabhu S, Summers RF, Moffic HS. Chapter 8 – Electronic Health Records and Physician Burnout. Babbott S, Kroth PJ
Congratulations to Tiffany Powell from General Medicine Division administration whose joint proposal "Women in Academic Medicine Conquering Impostor Syndrome" was accepted and will be presented April 2020 at the Academic Internal Medicine Week. Great to see our administrative staff/managers involved on a national level.
Congratulations to Paul Mitchell on his unanimous selection by UVA Pediatrics faculty for the 2020 Robert M. Blizzard Pediatric Scholar Award! Paul is recognized for his academic excellence, curiosity, humility, and empathy.
Congratulations to Daniel Lee III, MD "Trey" on his textbook, "Chimeric Antigen Receptor T-Cell Therapies for Cancer: A Practical Guide," published on December 2, 2019. This is the first published textbook dedicated entirely to CAR T cell therapy from the initial referral to the management of the infusion and side effects on upcoming new CARs and regulatory issues. Published by Elsevier, it is available online and in print. We intend this to be a resource that practitioners have at hand while treating patients with CAR T cells. Of note, several UVA faculty and fellows contributed: Drs Victor Orellana-Noia, Craig Portell, and Karen Ballen published a chapter titled "When to Refer a Patient for CAR T-Cell Therapy." Drs Indumathy Varadarajan, Tamila Kindwall-Keller and Daniel Lee published a chapter titled "Management of Cytokine Release Syndrome."
Congratulations to Daniel Reed, MD on two new publications: 1) Reed DR, Portell CA (2020) "Mantle Cell Lymphoma." In: Dittus C. (eds) Novel Therapeutics for Rare Lymphomas. Springer, Cham.
2)Reed DR, Sen J, Lassiter K, Thomas T, Harr E, Daniels E, Keng M. "Prospective Initiative to Reduce Mucosal Barrier Injuries and Bloodstream Infections in Patients With Hematologic Malignancy Receiving Inpatient Chemotherapy." JCO Oncol Pract. January 2020.
---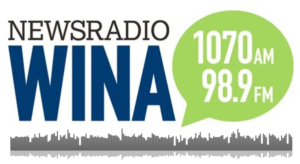 Medical Clinic at The Haven Podcast with Dr Ross Buerlein
WINA's Les Sinclair interviews Dr Ross Buerlein who is working with groups like; Region 10 and The Salvation Army, a team of medical students and physicians from UVA Health provide a medical clinic at The Haven every other Thursday. The focus is on psychiatric and primary care. Listen Here.
They continue to look for additional partners to expand the services and care they can provide. For more info call: 434-218-0826 or email: rhavenfreeclinic@hfcmail.mcc.virginia.edu
---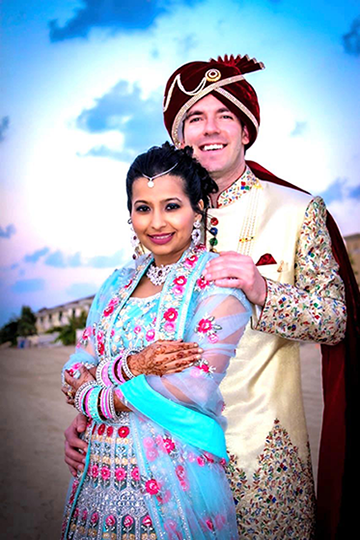 Nishaki Mehta, MD was looking forward to a Harvard Diwali (Indian New Year) party, on a day off from her fellowship. This is where she met Matt, who had stopped by and was experiencing his first Diwali celebration. That marked the beginning of a friendship which blossomed into a relationship over a Memorial Day weekend trip to Acadia.
When Matt moved to Charlottesville, they decided to take their relationship to the next level. In Virginia, "the Land of Lovers," they discovered mutual interests and their compatibility while exploring the Shenandoah with friends and family. Their common appreciation of nature and travel has inspired additional adventures.
Matt met Mehta's parents on a trip to Iceland and he hit it off with his soon to-be pa-in-law wading in the Blue Lagoon. A joint family trip to Spain and Portugal followed where the Mehtas and Roses discovered new lands together. Sri Lanka gave Matt a taste of India and Machu Picchu took their bond to dizzying heights. Maldives marked the beautiful wedding shoot and celebrating family birthdays.
After a few Chrismukkahs with the Roses, they celebrated their union over the New Years to commemorate their first meeting at the Indian New Years in Dubai.
Congratulations Nishaki and Matt!
---
Congratulations to Andrew Lee (pictured at left), son of Karra Lee, NP and Dr Daniel Lee III, "Trey" who is 7 years old, who made a donation to the Emily Couric Clinical Cancer Center for the patient fund.
---
Filed Under: News and Notes, Notable Achievements
Tags: Awards, DOM, February 2020 Medicine Matters, Publications