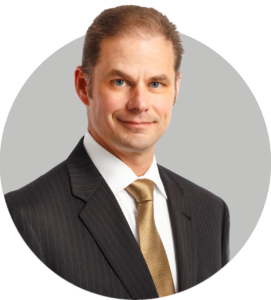 The Endocrinology and Metabolism Division is very pleased to highlight the addition of Mr Jeff Hetmanski as the new Division Administrator for both the Division of Endocrinology & Metabolism and the Division of Rheumatology as of November 18, 2019.
Jeff brings with him a wealth of experience in business and fiscal administration. He earned a Bachelor of Science degree in mechanical engineering from Virginia Tech and a Master of Health Administration from Virginia Commonwealth University. He managed five University of Virginia Heart Center non-invasive diagnostic labs, directed UPG outreach finance, served as Chief Financial Officer at Culpeper Medical Center and Director of Finance and Community Operations at UVA Health System prior to taking his immediate past position as President and COO of Novant Health UVA Health System Culpeper Medical Center.
Here Jeff gives us a short introduction (with a more in-depth profile to come in a future issue)…
I was born and raised in Perry Hall, Maryland. After earning my Bachelor of Science degree in Mechanical Engineering from Virginia Tech, I spent the next seven years working in the manufacturing sector for Ingersoll-Rand's Air Compressor Division. Starting out in Chicago, every step in my career development also brought a relocation: Seattle, Charlotte, Roanoke, Cleveland, Greensboro.
The decision to settle down and raise a family brought me to Charlottesville. This also resulted in a career change for me from engineering to healthcare. In 2001, I joined the University of Virginia Medical Center in a finance position while completing my Master's degree in Health Administration from Virginia Commonwealth University. Over the next twenty years, I've had the pleasure to serve in various UVA Health System roles, ranging from finance, quality, clinical operations, and strategy. In the last five years, I've been commuting to Novant Health/UVA Culpeper Medical Center, where I served as both Chief Financial Officer and President.
I'm excited to join the Department of Medicine as the Administrator for the Endocrinology and Rheumatology divisions and look forward to meeting and working with everyone.
When you meet Jeff Hetmanski, please introduce yourself and welcome him to the Department of Medicine. He can be reached at tel:434-243-2253, email: JMH5ND@hscmail.mcc.virginia.edu
Filed Under: New Faces, New Places, News and Notes, Staff Profiles
Tags: DOM, Endocrinology, February 2020 Medicine Matters, profile, profiles, staff