T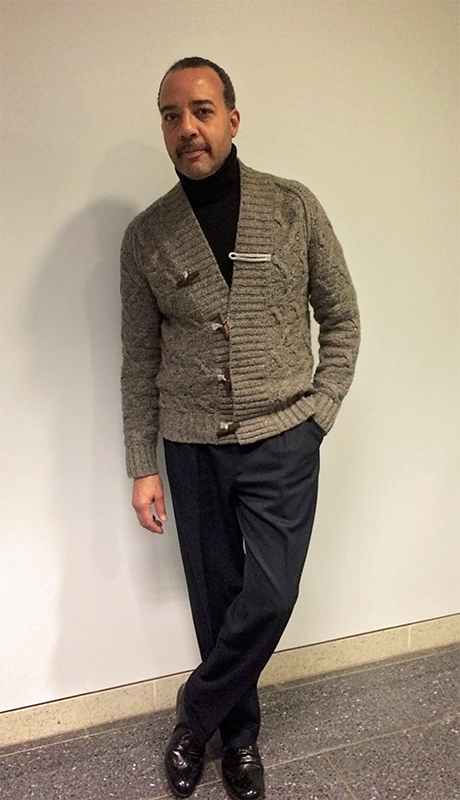 ell us a little bit about yourself.
I was born in the Morristown, New Jersey and I'm the youngest of three boys. The first nine years of my life we lived in a house on the corner of Liberty and Linden Street and my paternal grandmother lived in the upstairs apartment because my dad wanted her close by. My mother's sister and her family of six lived across the street from us and my mother's nephew lived down the street with his wife and five children. It was a wonderful childhood where we could walk to school and then after school and weekends I played with my brothers, cousins and friends. We were a group of around 10 boys and since this was before video games and cables, our parents wanted us to stay outside and play, and we definitely did. Most Saturday afternoons during the summer we walked to the movies which only cost 50 cent and we spend our weeks at the Burnham Park pool which our moms would get us badges for $5 which were good for the whole summer so we lived in the water. In the winters we had snow from December until around March so we stayed outside whenever we could and only came in to change out of our wet clothes and put on dry ones. When I was nine years old my family moved into a new home about a mile from our first home and we maintained our friends and made new ones. It was an amazing and wonderful childhood.
After high school I attended Howard University in DC and afterwards I started working in DC. I worked on Capitol Hill for a while then I worked for the American Association of Higher Education and after that job, I started working for AT&T. AT&T later moved our office to a new building in Oakton, VA so I moved from DC to Virginia. About 32 years ago my parents were about to retire so they came down to Charlottesville and purchased a home, however, since they weren't quite ready to retire, they asked me to move into the house and take care of it until they moved from New Jersey to Virginia. I didn't really want to leave DC but my parents loved me so much and were always there for me, so I agreed. They purchased another house when they finally did retired and moved into that house in Green County VA. I later learned that my parent's plan was to have me live near them again, so they sold me my house. My middle brother moved from New Jersey and came down to live with my parents and my older brother was living in Arlington, VA so they were able to have their sons living close by.
Thirteen years ago I adopted my son as a single parent and about three years ago he and his wife were blessed with my granddaughter who is a wonderful and loving child. Charlottesville is a great place to live and I enjoyed working at UVA and I hope to retire in about three years and just work part-time and spend more time with my granddaughter.
Why UVA?
I started at UVA 22 years ago in the Department of Nephrology and later worked in The Carter Immunology Center. About eleven years ago I started working in the Division of Infectious Diseases.
What excites you about your work?
One of the things that excites me about my job is being the first person that people see when they come to our office, that and being able to help answer questions or finding solutions for people coming to me for help.
Proudest/greatest achievement outside the professional realm?
My proudest/greatest achievement is being a grandpa to my granddaughter.
What are you usually doing on the weekend?
I spend my weekends in the summer working in my yard maintaining the five patios I built and all the landscaping I have done over the last 30 years in my yard. In the winter I'm a home body and I visit with friends, I go to movies and my daughter-in-law brings my granddaughter for visits or I visit them.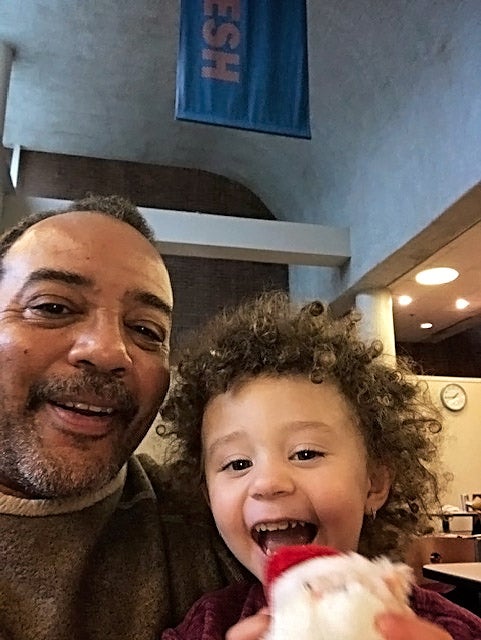 Favorite vacation/activity spot?
My favorite vacation spots are Disneyland and Disney World.
Most admired person, and why?
The people who I admired the most were my parents who were very hard working and very loving. I miss them both and I wished they could have met their great granddaughter.
Best advice anyone ever gave you?
Trust in the Lord.
Favorite fictional characters?
The Avengers
What was your first job, how old were you?
My very first job was to make my bed every morning and doing chores every Saturday morning before my brothers and I could go out to play. My first paying job when I was around 11 years old was a newspaper route that my brother and I had in our neighborhood and if it was raining, my mom would help us wrap up the newspapers in plastic bags and drive us around.
Filed Under: Profiles, Staff Profiles
Tags: DOM, ID, Infectious Diseases & International Health, january 2020 medicine matters, profile, profiles