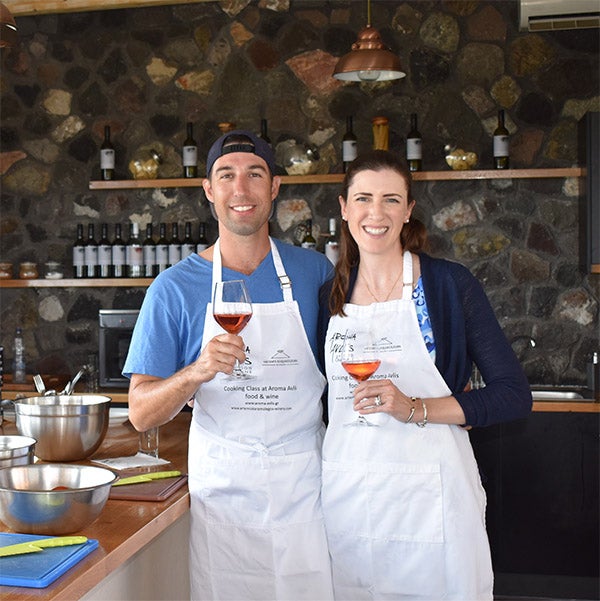 Tell us a little bit about yourself.
I graduated from Dartmouth College, as a chemistry major, and then moved to New York City for medical school at Columbia's College of Physicians and Surgeons. For Internal Medicine residency, I came to Charlottesville to train at UVA on the Clinical Investigator Track, and then I had the opportunity to be an Internal Medicine Chief Resident, which was a great year to gain experience with medical education. For Infectious Diseases (ID) fellowship, I decided to stay at UVA for the excellent clinical training and the outstanding research opportunities. In summer 2017, I joined the UVA faculty and was part of the inaugural class of Translational Health Research Institute of Virginia faculty scholars. In August 2018, I was awarded a K08 Mentored Career Development Award from the National Institute of Allergy and Infectious Diseases to study the effects of the Affordable Care Act on low-income people living with HIV and to quantify how health policy changes impact disparities in HIV care. In my current position, I love that no two days are the same. Each day is a mix of research, patient care, and medical education.
Why HIV Care and Health Policy Research?
With a father who is an Infectious Diseases physician, I was exposed to the fields of medicine, Infectious Diseases, and HIV at a young age. As a teenager, I worked as a receptionist in my father's Infectious Diseases practice and observed HIV clinical care and clinical trials with interest. Over the six summers that I worked in my father's ID clinic, there were great strides in the treatment of HIV, and this struck me as an impressive biomedical advancement that improved the lives of many. I knew that I wanted to be an Infectious Diseases specialist and focus on HIV care. When I was a resident at UVA, I started to see the impact of health policies on patient care and had the opportunity to study the impact of a state health policy change on people living with HIV in the UVA clinic. From that experience, I decided that this would be a main part of my career, and since then, I have been working to build a research niche related to health policy, epidemiology, health services, and HIV outcomes. With the federal government's "Ending the HIV Epidemic" Initiative, there is a great opportunity to shine a light on health policies that could help to end the HIV epidemic. My passion is to perform research that can be used for evidence-based policy.
What excites you about your work?
The clinical work, first and foremost. The UVA Ryan White HIV clinic offers comprehensive care in addition to HIV medical treatment, and I enjoy working with our wonderful team to help our patients live full lives. Attending on general medicine and ID consults is another aspect of my clinical work that I really enjoy. I also get very excited about research developments and breakthroughs that may improve HIV healthcare delivery. Working with colleagues from all over UVA grounds (Public Health Sciences, School of Nursing, Batten, Data Science, Anthropology) has been fun and has taken my research in new directions. I am also passionate about mentoring students, residents, and fellows on research projects to help them make discoveries and develop new transferable research skills.
What brought you to Charlottesville?
During my fourth year of medical school, I came down to UVA for an away elective with the Infectious Disease consult team. The residents were knowledgeable and collegial, and I could picture myself enjoying working with them. My ID attendings were Dr Donowitz, Dr Sifri, and Dr Wispelwey, and they impressed me with their bedside manner and academic prowess. I also thought the Charlottesville area was beautiful. After that elective, I knew I wanted to match at UVA. I have now been in Charlottesville for almost 10 years and still enjoy working with my colleagues and spending time admiring the beautiful scenery.
Proudest/greatest achievement outside the professional realm?
Learning to play the game of golf and improving my handicap.
Next life?
I would do this again! Cheesy, but true.
What are you usually doing in spare time?
Playing golf or board games, going on hikes, and cheering on the UVA basketball team!
How did you meet your partner?
We met socially here in Charlottesville. It has been a fun and amazing journey since we met, and we got married in August 2019.
Favorite vacation/activity spot?
I went on my honeymoon this fall to Greece! It was the perfect mixture of history, sightseeing, outdoor activities, and laying by a pool. We also took a cooking class.
Most admired person, and why?
My paternal grandfather is the person I admire the most. He came over to the United States from Northern Ireland in his 20's and served in the military in order to gain US citizenship. He had many different jobs, from working on the shipyard to owning an Irish pub, The Killarney Castle, in New York City. He worked hard every day of his life in order to make sure that his family was comfortable and educated. Despite many hardships, he was always happy and appreciative for what he had. I try to remember and emulate his work ethic and his gratitude.
Best advice anyone ever gave you?
You can achieve and exceed your goals by simply applying hard work, dedication and personal sacrifice; but you must not lose sight of what gives you the joy that fuels your passionate pursuit of your goals.
What about you would surprise us?
My favorite dinner is Thai food and champagne!
Filed Under: Faculty Profiles, Profiles
Tags: DOM, ID, Infectious Diseases & International Health, january 2020 medicine matters, profile, profiles