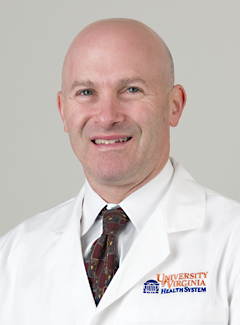 During 2019, Cardiology experienced unprecedented growth in hiring new faculty across all sections of the division. This included three in non-invasive, one in electrophysiology, one in interventional, one in advanced heart failure, and one in vascular medicine. The new hires provide an invigorated excitement and the teams are ready to advance across all the missions. These hires are aimed at improved ambulatory access and expansion of outreach, expanded research in electrophysiology, structural heart disease, and imaging, as well as teaching, especially for the cardiovascular course. The recruitment theme continues in calendar 2020 as the division is currently recruiting for two general cardiologists and adding to the advanced heart failure group. ~Dr Christopher Kramer
---
CARDIOVASCULAR MEDICINE WELCOMES NEW FACULTY
Oliver J. Monfredi, MD, PhD
Faculty Rank: Assistant Professor
Fellowship: The John Hopkins University (Electrophysiology)
Fellowship: The Northwest Deanery, Health Education England, UK (Cardiology)
Residency: University of Manchester, UK
Medical Degree: University of Leeds School of Medicine, UK
Interest: Cardiac electrophysiology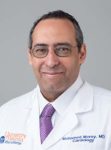 Mohamed Morsy, MD
Faculty Rank: Associate Professor
Residency & Fellowship: Western Pennsylvania Hospital/Temple University
Medical Degree: Alexandria University Hospitals and Clinics, Egypt
Previous Faculty Position: Cardiology Fellowship Program Director, University of Texas Medical Branch, Galveston
Interests: General cardiology, Valvular heart disease, Hypertension and hypertensive heart disease, Critical care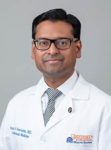 Randy Ramcharitar, MD, MS
Faculty Rank: Assistant Professor
Fellowship: University of Virginia (Vascular Medicine)
Residency: Saint Barnabas Medical Center, NJ
Medical Degree: St. George's University School of Medicine, West Indies
Interest: Vascular medicine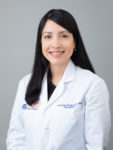 Patricia Rodriguez, MD
Faculty Rank: Assistant Professor
Residency & Fellowship: University of Texas Medical Branch, Galveston
Medical Degree: Hospital Peruana Cayetano Heredia, Peru
Interests: General cardiology and non-invasive imaging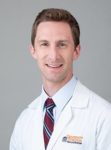 David Shisler, MD
Faculty Rank: Assistant Professor
Fellowship: University of Minnesota, Advanced Heart Failure and Transplant
Fellowship: University of Louisville, Cardiology
Residency: Vanderbilt University
Medical Degree: Yale University
Interests: Advanced heart failure, Cardiac transplant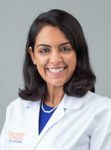 Nishtha Sodhi MD
Faculty Rank: Assistant Professor
Fellowship: Barnes Jewish Hospital, Washington University (Cardiology and Interventional/Structural)
Residency: The Cleveland Clinic
Medical Degree: Drexel University College of Medicine
Interests: Interventional cardiology, Advanced valvular heart disease interventions, Critical care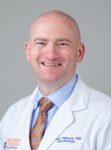 Todd C. Villines, MD
Faculty Rank: Professor
Residency & Fellowship: Walter Reed Army Medical Center and National Naval Medical Center
Medical Degree: University of Oklahoma College of Medicine
Previous Faculty Position: Cardiovascular Fellowship Program Director, Walter Reed Army Medical Center and National Naval Medical Center
Interests: General cardiology, Cardiovascular imaging (CT & echocardiology), Preventive cardiology, Critical care
---
CARDIOVASCULAR MEDICINE IN THE NEWS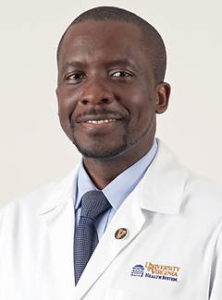 Team of UVA Doctors Travel to Work with the University of Zambia to Perform Heart Screenings
CHARLOTTESVILLE, Va. – Originally published on WVIR
A team of doctors from the University of Virginia is helping improve the heart health of patients in Africa. The group traveled to Zambia two weeks ago to perform heart screenings, and work with the medical team at the University of Zambia.
In Zambia, rheumatic heart disease, which results from not treating strep throat or scarlet fever is high, and doctors there aren't fully equipped to treat it. That's why UVA Doctor Sula Mazimba wanted to go back to his home country to screen and help treat patients with the disease.
During the group's time in Africa, they screened 30 patients, six of whom were found to have the heart disease.
Dr. Mazimba and his team also worked with doctors at the University of Zambia teaching hospital to teach them techniques to treat rheumatic heart disease.
"As clinicians there's a big commitment to global health and bridging disparities, and so a lot of physicians are more than willing to actually go on these mission trips," Mazimba said. "When we came back, there were a lot of people who were actually signing up for the next mission trip."
These doctors used their own personal time to complete this mission. They say it's rewarding to be able to help these African men and women, and to also share knowledge about the most up to date techniques with other doctors.
The UVA team plans to head back to Zambia at the beginning of the summer with a surgical team to treat more patients.
---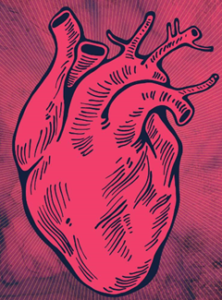 Most Comprehensive Study of Genetic, Sudden-Death Heart Condition Posts First Results
By Josh Barney,
jdb9a@virginia.edu
Originally published UVAToday
Researchers have revealed the initial results from the world's largest comprehensive study of hypertrophic cardiomyopathy, an abnormal thickening of the heart that often goes undiagnosed and can prove deadly. The condition can present at any age, and it is the most common cause of sudden cardiac death in young athletes. read more…
---
Engineering and Medicine Team Up to Develop New Diagnostic Tool
By Wende Hope. Originally published Engineering in Medicine website.
The National Institutes of Health has awarded a $2.7 million grant to scientists from the University of Virginia to study a genetic variation associated with coronary heart disease.
Together, experts from UVA's Division of Cardiovascular Medicine, the Robert M. Berne Cardiovascular Research Center and the Department of Biomedical Engineering hope to uncover the disease's origin and development. read more…
---
Filed Under: Faculty News, News and Notes, Notable Achievements