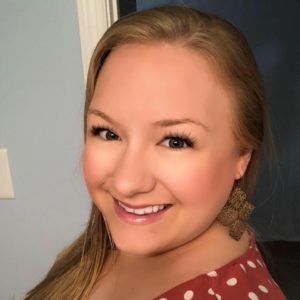 Tell us a little bit about yourself.
I have been with UVA Physicians Group for a little over a year now. I started out in the Insurance Processing Unit at Lewis & Clark as a Special Payor Analyst and am now a Coding and Billing Specialist for the Department of Medicine. I started my healthcare career as a CNA/Health Unit Coordinator at UVA Hospital for four years before I found my forever career with coding.
I have a Siamese cat named Skippyjon Jones and an orange tabby named Weasley. Our favorite time of year is autumn because I like the crisp, cool air and they like chasing the falling leaves.
Favorite vacation/activity spot?
Ireland! I am of Irish heritage so when I had the opportunity to visit in 2017, I was instantly enchanted and fell in love with everything about it. I especially enjoyed riding from village to village and watching the sheep own the fields, roads, and any other place they wanted to graze.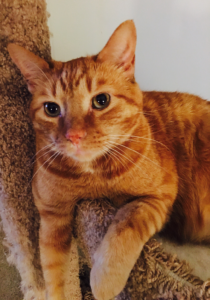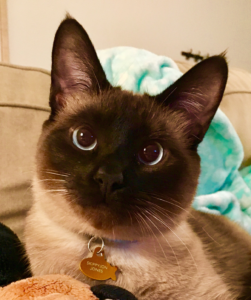 What are you usually doing on the weekend?
If I am not pet sitting, I am enjoying time with my friends and family. I like going to the movies and trying new restaurants. I also like sleeping in, but the cats are up and ready to be fed at the crack of dawn.
Best advice anyone ever gave you?
My mother & father are always reminding me to see the glass as being half-full, not half-empty. It is usually best to seek out the good in people and situations; I have learned that it will get you far.
Filed Under: Profiles, Staff Profiles
Tags: November Medicine Matters, November Medicine Matters Newsletter, profile, profiles