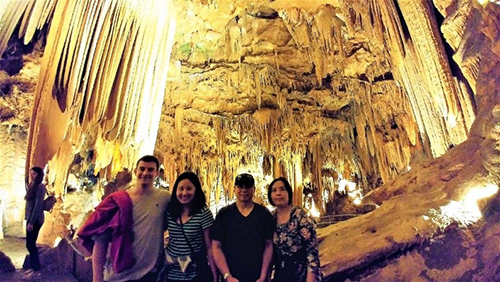 Tell us a little bit about yourself.
I have been an assistant professor within the Geriatrics department at UVA for two years and have been co-clerkship director of the UVA SOM Geriatrics Clerkship this past year. I was born in Vancouver B.C. Canada, grew up in Seattle, WA, and am a stereotypical Northwesterner. I love a good rainy day, drink more coffee than I'd like to admit and enjoy being by the water. I now live in Charlottesville with my wonderful boyfriend Jeff, who is a neurosurgery resident at UVA, our two dogs, and a cat.
Why Healthcare?
I pursued medicine as a result of personal experiences with my mother, who struggled with severe depression in my childhood. I grew to understand how health conditions impact patients' lives and the lives of their families and wanted to translate this understanding into a career. I ultimately subspecialized in geriatrics as a result of several superb physician mentors who I had the privilege of working with in medical school. They were wonderful models for how empathic physician-educators can make a substantial impact on the care of our elders.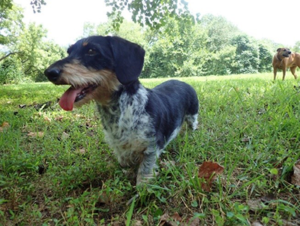 What brought you to Charlottesville?
I spent eight wonderful years in Rochester, MN, as part of my training but needed to escape the sub-zero winters! Charlottesville seemed like a good place to do that.
What excites you about your work?
I became a geriatrician because I love interacting with elderly patients; this continues to be one of the best parts of my job. I have a wonderful panel of patients with eclectic backgrounds, skills, and hobbies and I am always learning from them. It has truly been a privilege to serve as their physician. As an educator, I love it when students have an "ah-ha" moment during our time together! Their enthusiasm and positive energy help drive my work every day.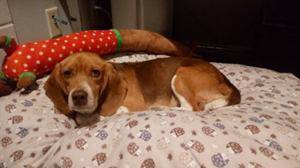 Proudest/greatest achievement outside the professional realm?
Helping my parents purchase their first home.
Next life?
I'd become a potter or a quilter. Maybe both.
What are you usually doing on the weekend?
Jeff and I usually spend time with the dogs and playing board games. When I have downtime on my own, I love to sew even though I am not very skilled yet. Picking out fabric combinations for quilts is one of my favorite parts.
How did you meet your partner?
We met in medical school over eight years ago and have been inseparable ever since.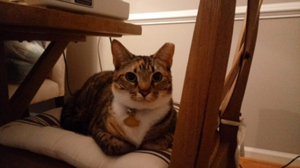 Favorite vacation/activity spot?
Being anywhere in Hawaii. The laid back "Island Time" is a cure for anything.
Most admired person, and why?
My parents. They fled Vietnam during the war when they were 22 y/o and ended up in a Malaysian refugee camp before being sponsored to immigrate to Canada. They successfully raised two kids on their own, despite having limited education and resources. I derive much of my strength from them.
Best advice anyone ever gave you?
Concerning work-related inbox messages: "only touch one message once." In other words, once you open a message, handle it immediately instead of leaving it for "when I have more time." I was once told that a physician's inbox is like the Bermuda Triangle, you can get lost in it forever.
What about you would surprise us?
My guilty pleasure is binge-watching reality cooking competition shows. I've watched more than I'd like to admit.
Filed Under: Faculty Profiles, Profiles
Tags: DOM, faculty, GENERAL MEDICINE, Geriatric Medicine, GMGPC, medicine matters, newsletter, October 2019 Newsletter, October Medicine Matters Newsletter, Palliative Medicine, profile, profiles