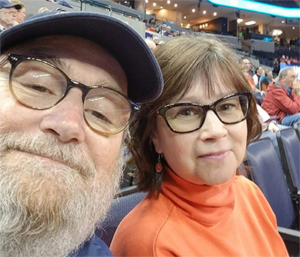 Tell us a little bit about yourself.
I have been working for UVA Physicians Group for eighteen years, and almost twelve of those have been for the Department of Medicine. Prior to coming to UPG, I worked in several fields including banking for twelve years and in social service work for six. I have one son, Trey, and daughter-in-law Jordan who live in Waynesboro. My husband, Dennis and I live in a condo in Albemarle County with our lab mix, Lincoln, and our two cats, Lucy and Dottie.
What brought you to Charlottesville?
Birth! I am a true "townie" – very entrenched in this area. I attended Charlottesville City and Albemarle County schools, PVCC and UVA. My maternal family line dates back to at least the mid 1800's in Charlottesville that I can prove, and probably earlier.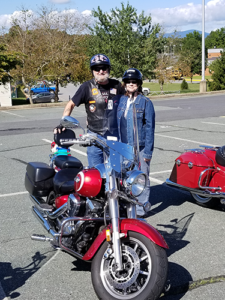 Proudest/greatest achievement outside of the professional realm?
I went back to school at the age of 33 and earned my BA in English Language and Literature, minor in Sociology, in 1995 from the University of Virginia. At that time it was very unusual to be an adult student here; I only knew of 3 others. It was tough at times; I even had to bring my toddler son to Wilson Hall to class with me after an ice storm once, but my professors were accommodating and encouraging.
Best advice anyone ever gave you?
My stepmother taught me to be careful what I said to people in anger because once said, it could not be taken back. That was a nugget of wisdom that I have tried to live by my entire life, and it has served me well many times.
Filed Under: Profiles, Staff Profiles
Tags: billing team, DOM, GENERAL MEDICINE, medicine matters, October 2019 Newsletter, October Medicine Matters Newsletter, Palliative Medicine, profile, profiles, staff