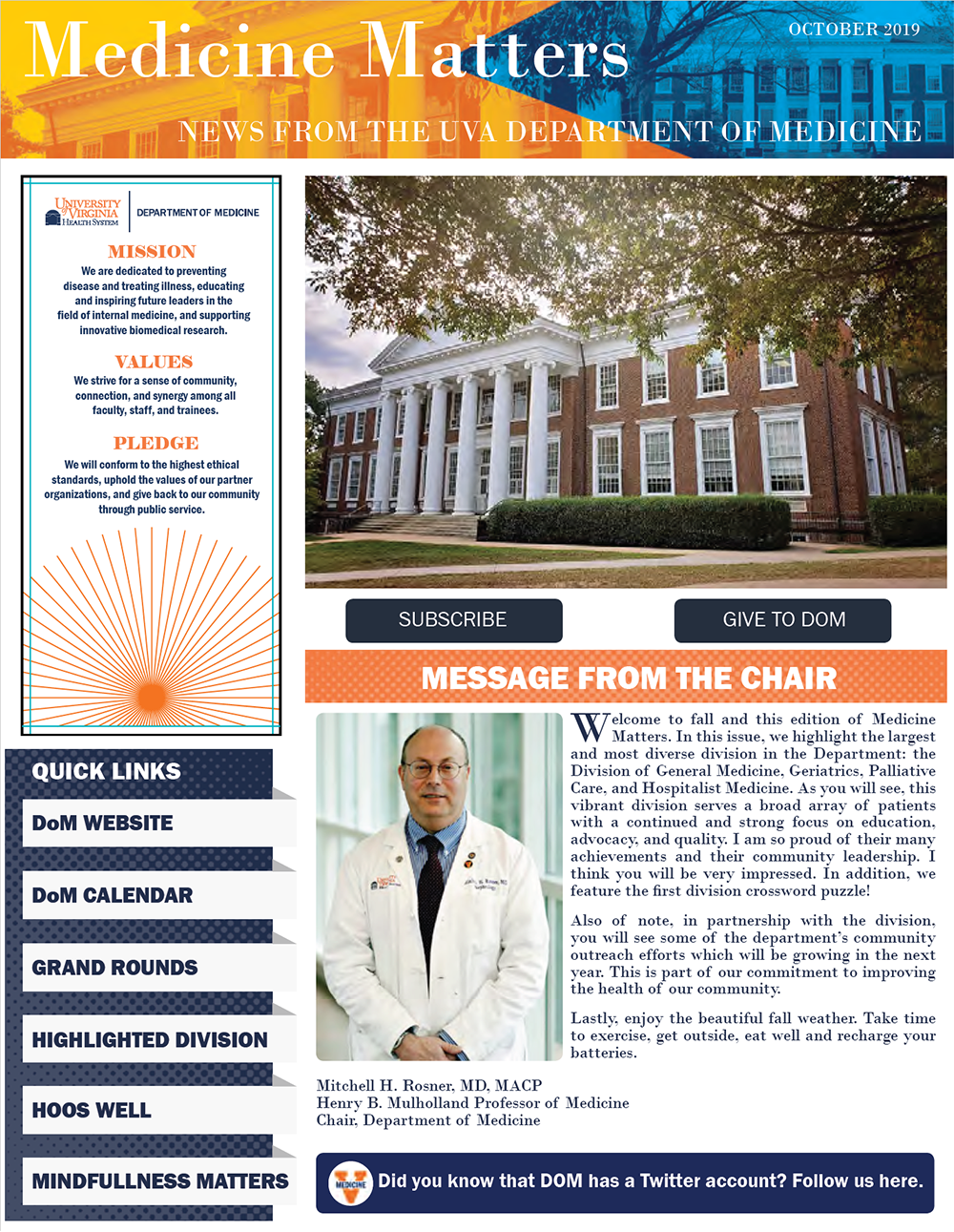 ---
The October 2019 Medicine Matters Newsletter features the Division of General, Geriatric, and Palliative Medicine.
We welcome your feedback and continued updates, which can be sent to: kak2cj@hscmail.mcc.virginia.edu
*Correction: In the DOM Updates and Notes section, Brian Kemp was mistakenly pictured instead of Brandon Kemp in relation to the following news item:
A research paper was presented by Brandon Kemp at the AHA Council on Hypertension and AHA Council on Kidney in Cardiovascular Disease and American Society of Hypertension Joint Scientific Sessions, New Orleans, LA , September 5th–8th, 2019. "Ghrelin is Produced by the Kidney and Mediates Distal Tubular Sodium Reabsorption in Rats." [Kemp BA, Howell NL, Padia SH]
Apologies to both Brandon and Brian.
Filed Under: News and Notes
Tags: Awards, DOM, Education, Endocrinology, faculty, fellows, fellowships, GENERAL MEDICINE, Geriatric Medicine, GMGPC, Grants, October 2019 Newsletter, October Medicine Matters Newsletter, oncology, Palliative Medicine, profile, Publications, Pulmonary, Research, staff