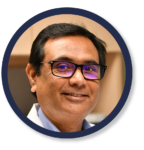 Rahul Sharma, MS, PhD, Associate Professor
The long-term goal of Dr Sharma's research is to identify and produce novel therapeutic agents that have the potential of translation from bench to bedside. His major interest lies in autoimmune and inflammatory diseases with specific focus on the regulatory T-cells, which is a specialized helper-T cell subset that prevents abnormal activation of the immune system. His laboratory is exploring the role of alarmins and stress-related molecules in the biology of regulatory T-cells. The broad hypothesis is that acute stress signals, which induce activation of inflammatory cells for clearance of danger and pathogenic signals, can be exploited to promote regulatory T-cells activation for therapy of inflammatory disorders. Dr Sharma's group is invested in identifying the environmental/microenvironmental insults that may trigger an autoimmune reaction. His lab has generated a novel proprietary compound that has shown remarkable efficacy in the therapy of several inflammatory conditions including type 1 and type 2 diabetes, diabetic kidney diseases, lupus nephritis, acute kidney injury (which affects a quarter of all ICU patients). This therapeutic compound not only inhibits inflammation, but also starts a regeneration program in kidneys.
---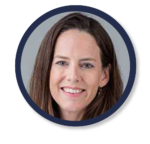 Julia J. Scialla, MD, MHS, Associate Professor
Dr Scialla's prior and ongoing work focuses in several key areas: 1) physiology in CKD, including acid-base homeostasis and mineral metabolism as risk-promoting pathways; 2) public health and disease prevention, including studies on dietary patterns, obesity, and socioeconomic factors in CKD risk; and 3) outcomes research in CKD and ESRD, including pharmacoepidemiologic and other comparative effectiveness designs. In patient oriented studies, her professional team at the Nephrology Clinical Research Center possesses a portfolio of interventional and observational clinical studies. In their outcome and public health studies, they work regularly with biostatisticians, bioinformaticists and data scientists to harness the power of 'big data', including studies of metabolomics, microbiome, and electronic health record data. Her current R01 utilizes electronic health records from a national dialysis provider linked to administrative claims through the United States Renal Data System (USRDS) registry to evaluate comparative effects of different mineral metabolism treatment strategies.
---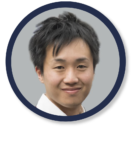 Sho Morioka, PhD, Assistant Professor
Dr Morioka's main research focus is establishing a way to ameliorate acute kidney injury (AKI). Phagocytosis of dying cells or "efferocytosis" is triggered during AKI and that defects in this process lead to exacerbation of the pathology. Dr Morioka established a novel way to facilitate apoptotic cell clearance by modifying one of the phagocytic receptors to be more active and have applied this to generate a unique mouse model system. This approach will provide proof of principle that enhancing efferocytosis as an approach to enhance rapid resolution and prevention of chronic progressive fibrosis. Dr Morioka's research suggests that expression of this phagocytic receptor enhances efferocytosis in macrophages and human proximal tubular epithelial cells. With this unique tool, Dr Morioka is addressing: 1) the effect of boosting efferocytosis on AKI by using bilateral ischemia reperfusion (IRI) model, 2) identifying the cell type(s) in which enhancing apoptotic cell removal affects kidney injuries. AAA
---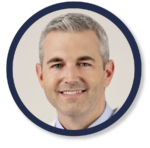 Brendan Bowman, MD, Associate Professor
Dr Bowman conducts research with Donald Brown PhD, founding Director of the Data Sciences Institute and co-Principal Investigator on two major areas that use machine learning in optimizing drug dosing in patients with kidney disease. He uses machine learning techniques to optimize etelcalcetide dosing in ESRD. In another study he is the PI on an analysis that uses machine learning to optimizing anemia management levering the HER data in a predictive drug dosing algorithm. Lastly, Dr Bowman is the PI on a soon to open trial of a novel educational intervention to improve clinical outcomes for high-risk incident dialysis patients.
---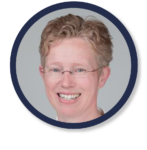 Uta Erdbrügger, MD, Associate Professor
The Erdbrügger Lab is interested in studying the role of extracellular vesicles (EVs) as novel bio-markers and bio-activators in kidney disease and high blood pressure. EVs are a very heterogeneous group of small vesicles which can be derive from all cells in the body either by secretion or blebbing of cell membranes. EVs carry markers of the parent cell. These properties permit detection of specific subpopulations, such as leukocyte-derived, endothelial or kidney derived EVs. EVs are emerging as novel communicators in health and disease as they carry protein, lipids and nucleic acid that can regulate function. Because of their small size (submicron) and heterogeneous nature our second focus of research is optimization of EV isolation and characterization.
Filed Under: Basic Research, Clinical Research, In the Know, News and Notes, Research
Tags: medicine matters, Nephrology, Research, september medicine matters, september medicine matters newsletter