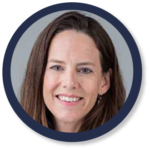 Julie Scialla, MD, MHS, Associate Professor
Dr Scialla joined the Division of Nephrology/CIIR July 1, 2019. She received her BS from Duke University, MD from University of Pennsylvania, and MHS from Johns Hopkins Bloomberg School of Public Health. She then received her residency and fellowship training from Johns Hopkins University. Dr Scialla' s previous faculty appointments have been at University of Miami and Duke University prior to coming to UVA. She is a physician scientist with a secondary appointment in the Department of Public Health Sciences. She is the Director of the Nephrology Clinical Research Center where she will oversee a research staff and is the Director of Outcomes Research and will serve as a Leader for the Combined Public Health Service and Medicine Program in Outcome Research. Her research is supported by NIH R01.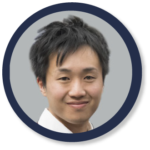 Sho Morioka, PhD, Assistant Professor
Dr Morioka joined the Division of Nephrology/CIIR as Assistant Professor July 1, 2019. He received his BS, MS and PhD from Nagoya University. He then did a postdoctoral fellowship at NC state, and became a research scientist in Dr Kodi Ravichandran's laboratory. He is an academic investigator and an outstanding scientist who focuses his studies on cell clearance through engulfment. He has recent papers (2018-2019) in Nature, Immunity and Science Reports.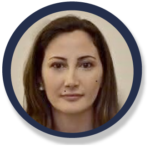 Jeanne Kamal, MD, Assistant Professor
Dr Kamal joins the Division of Nephrology on 9 September, as Assistant Professor of Medicine on the clinical faculty track who will focus her effort on Transplant Nephrology. She received her Medical Degree from Lebanese University, followed by internship in internal medicine at the Baabda Governmental University Hospital Lebanon, Lebanese University –Faculty of Medical Sciences. She then went to Hofstra Northwell for IM training and fellowship training at NYU. Lastly she recently completed Transplant Nephrology Fellowship Training at Columbia University College of Physicians and Surgeons.
Anubhav Kumar, MD, Assistant Professor
Dr Anubhav Kumar is a clinical faculty, who just completed his Nephrology and Ultrasound fellowship training at the University of Pennsylvania. He will split his time between UVA and Augusta Hospital while developing an point of care ultrasound program at UVA. He will start September 1, 2019.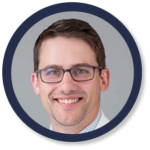 Corey Cavanaugh, DO, Assistant Professor
Dr Cavanaugh joined the Division of Nephrology/CIIR as an Assistant Professor of Medicine, August 1, 2019. Dr Cavanaugh received a B.S. in Biology at the University of Toledo, a D.O. from Ohio University Heritage college of Osteopathic Medicine and recently completed a Fellowship in Nephrology at Yale School of Medicine. Upon joining the division, he will focus on developing a Glomerulonephritis Clinic at UVA. He is joined by his wife, Brittany (who will become faculty in general internal medicine) and their new born son, Jack.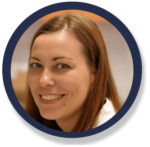 Nataliya Skrypnk, MD, Instructor
Dr Skrypnk recently joined the division as a Research Faculty with expertise in acute kidney injury.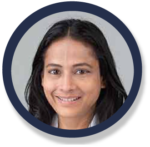 Anjushree Kumar, MD, Assistant Professor
Dr Anju Kumar recently joined the Division of Nephrology/CIIR as a transplant nephrologist. She recently completed an intensive transplant fellowship at the Mayo Clinic Hospital, Arizona. She received her MBBS and postgraduate training at Rajendra Medical College, India. She also pursued residency in OB/GYN at Patna Medical College and Hospital, India, residency in Family Medicine at Research Medical Center, Kansas City, MO and residency training in medicine and fellowship training in nephrology at U. Kansas Medical Center, Kansas City , KS.
Swati Rao, MD, Associate Professor
Dr Rao joined the Division of Nephrology/CIIR as an Associate Professor of Medicine on July 1st 2018. She started her medical training in India and moved to US to pursue medical residency and post-graduate training. She was drawn to transplant nephrology from very early in her career and after completing nephrology fellowship from Temple University, she sought additional training in transplant nephrology from Emory University, Atlanta, GA. Thereafter, she worked as transplant nephrologist at Temple University Hospital, Philadelphia, PA for 5 years prior to joining UVA. Since her arrival, the transplant program has expanded its operations and is making life saving treatment accessible to more patients in need.
Filed Under: Education, Faculty News, New Faces, New Places, News and Notes
Tags: DOM, Education, medicine matters, Nephrology, newsletter, september medicine matters, september medicine matters newsletter