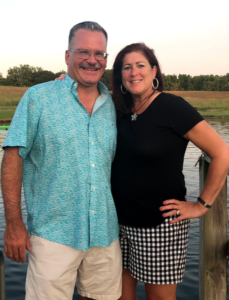 Tell us a little bit about yourself.
I have lived in Central Virginia my entire life. I've been fortunate to spend the past 16 ½ years working at UVA. I joined the Division of Cardiology in December as the Operations Manager. Prior to joining Cardiology, I spent 16 years in leadership with Ambulatory Care Operations supporting clinic operations in Internal Medicine and Geriatrics. I live on a small part of my family's farm in Madison County with my husband Ed. We are "empty nesters" with three adult children and two granddaughters.
Why Cardiology?
Last fall, I decided it was time to step out of my comfort zone in Primary Care and learn another aspect of health care. In the short time I have been in Cardiology, I've been amazed at the scope of services provided by the division, am enjoying learning something new each day and working with excellent leadership and a great team.
Proudest/greatest achievement outside the professional realm?
There have been many. In life's journey, each obstacle you overcome is ultimately a great achievement. Being the mother to two grown children who are independent and successful in their own careers is certainly one of them.
What excites you about work?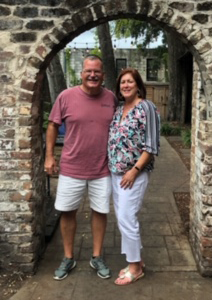 Learning! Each day brings new challenges, new opportunities and new people. The past 6 months in my new position have certainly opened new doors and given me a chance to meet many interesting people.
Next Life?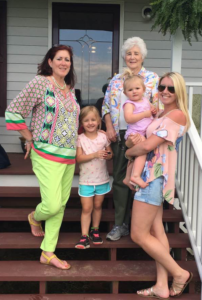 Flash forward several years, plans are in the making to move to the Outer Banks of North Carolina.
What are you usually doing on the weekend?
Sunday is fun day for my husband and myself. We are lovers of Virginia wine and spend Sundays exploring wineries in the Commonwealth. Our bucket list is to visit all of the Virginia wineries and at last count we have visited 175! My husband is a third generation Hokie, so we spend many fall weekends at Virginia Tech football games.
Favorite vacation/activity spot?
Outer Banks of North Carolina. There's nothing quite like the beach. Even in the off season, it's a great place to go unwind and enjoy the sand and surf.
Most admired person and why?
My father. I grew up on a dairy farm and my father worked seven days a week. He exemplified hard work and dedication to his family yet never complained. He is 79 and although he no longer owns dairy cattle, he is on the farm every day taking care of the cattle, growing crops and maintaining the property.
Best advice anyone ever gave you?
Life is marathon; not a sprint. Enjoy each step of the journey.
Filed Under: Profiles, Staff Profiles
Tags: Cardiology, DOM, June Medicine Matters, June Medicine Matters Newsletter, medicine matters, profile, profiles, staff