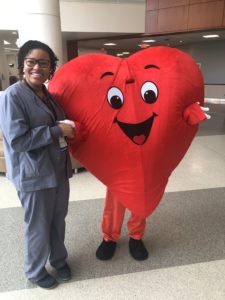 Tell us a little bit about yourself.
I've been at UVA for almost two years as a fellow in General Cardiovascular Medicine. Prior to joining UVA, I completed Internal Medicine residency at the University of Tennessee Health Science Center in Memphis, TN. I live in Charlottesville but on weekends I frequent Memphis where my husband is completing his residency training.
Why Healthcare?
As a biomedical engineering college student, I had an internship with a subsidiary of a cardiac implantable electronic device company. That pivotal experience gave me the exposure to the field of cardiac electrophysiology which I felt was the perfect combination of engineering and medicine. Additionally, I observed that medicine provided the fulfillment of patient care and the opportunity to observe its impact in patients' lives.
What brought you to Charlottesville?
UVA Health System Cardiology Fellowship.
What excites you about your work?
Continuous learning and the advanced technology of the field.
Proudest/greatest achievement outside the professional realm?
I'm proud of the introspection I practice on a regular basis.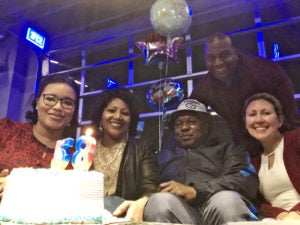 Next life?
Not sure if you meant next life or next in life so I'll answer both. In my next life, I'd probably pursue shoe or interior design. In the next phase of my life, I hope to enter subspecialty fellowship in cardiac electrophysiology.
What are you usually doing on the weekend?
It varies based on my work schedule but generally includes cooking, aerial yoga, research, possibly traveling to Memphis/Birmingham to spend time with family, and watching the final season of Game of Thrones.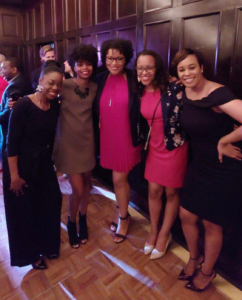 How did you meet your partner?
My husband and I met as classmates in medical school at Meharry Medical College in Nashville, TN.
Favorite vacation/activity spot?
I love relaxing on the beach. My favorite vacation was for my wedding in Montego Bay, Jamaica.
Most admired person, and why?
I admire and draw inspiration from several groups of people. I admire my parents, grandparents, and brother for their undying encouragement and support of my goals. In times of hardship, the resilience of my ancestors helps me to persist knowing that I have so much more opportunity. I admire my college and high school friends who have diverse paths that have shown me life lessons as we've grown into adulthood together. My husband motivates me to grow as I've seen him push his potential professionally and personally. I admire the UVA Cardiology Faculty who are all role models for the academic excellence I should pursue while being the exposure I need to visualize possibilities of my future.
Best advice anyone ever gave you?
Find an environment where you can live up to your full potential.
What about you would surprise us?
I love badminton and I have a 150-pound Italian mastiff, Blue, who is the most loving creature!
Filed Under: Fellow Profiles, Profiles
Tags: DOM, Education, fellows, fellowships, June Medicine Matters, June Medicine Matters Newsletter, medicine matters, profile, profiles