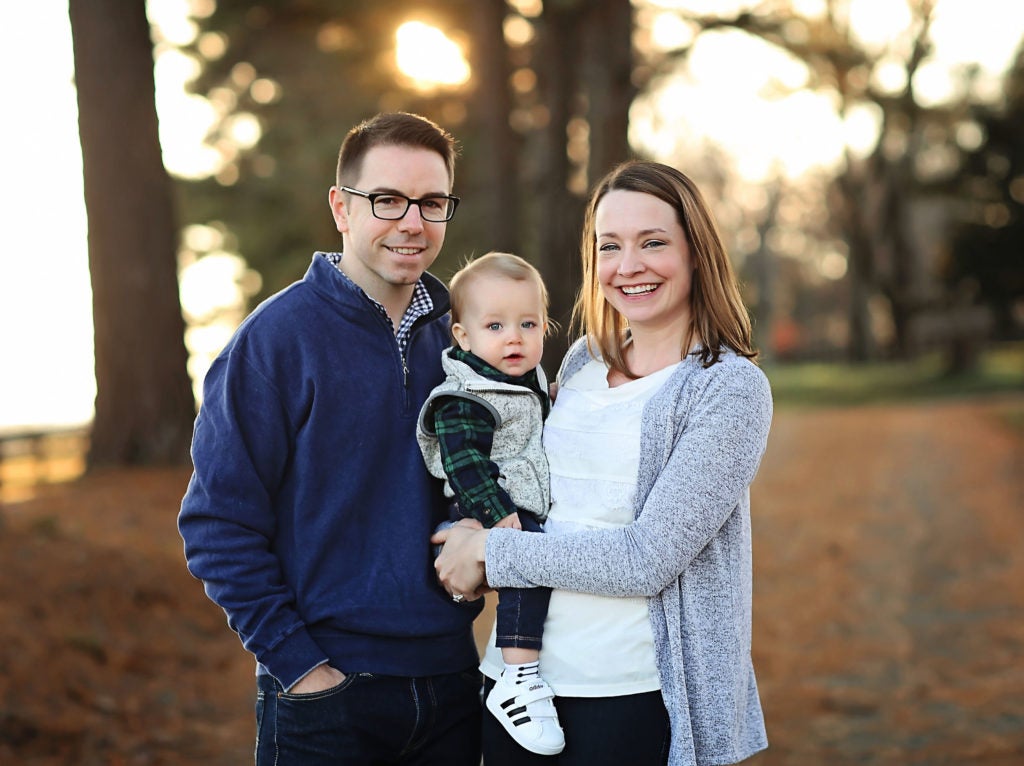 Tell us a little bit about yourself.
I've been at UVA for about 9 months, after completing my medical school and residency training in Philadelphia. I currently live in Charlottesville with my husband and our son.
What brought you to Charlottesville?
My husband and I were looking to settle down in a town a little less busy than Philadelphia, and I wanted a program that would give me the best training opportunity. I felt the fellowship program at UVA was well-rounded and would allow me to continue translational and clinical research. Charlottesville has a lot of family friendly activities and also allows us to explore the outdoors. It was the best of both worlds!
What excites you about your work?
Everything! I am amazed that every day I learn something new. The faculty and staff are great to work with. And I have a fun group of co-fellows.
Proudest / greatest achievement outside the professional realm?
My son, Rhys.
Next life?
I would work for national geographic traveling around the world filming documentaries.
What are you usually doing in your spare time?
Maybe ask me this question next year 🙂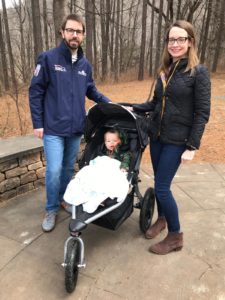 How did you meet your partner?
My friend in high school wanted to set me up with her cousin. She brought my now husband into my work (I was a sales clerk at Eckerd Pharmacy).
Favorite vacation/activity spot?
Exploring somewhere new, especially in Europe. I've been lucky to travel a decent amount with my husband prior to having our son.
Most admired person, and why?
Benjamin Franklin. I spent a lot of my childhood exploring the Franklin Institute, which was one of my first exposures to science.
Best advice anyone ever gave you?
My residency program director told me (just after my son was born): "The greatest and worst thing about babies is that everything passes — the good and the bad. So enjoy it while you can!"
What about you would surprise us?
I was a division 1 athlete in college (as a member of the dance team).
Filed Under: Fellow Profiles, Profiles
Tags: April 2019 Newsletter, April Medicine Matters Newsletter, fellows, Hematology, medicine matters, oncology, profile, profiles