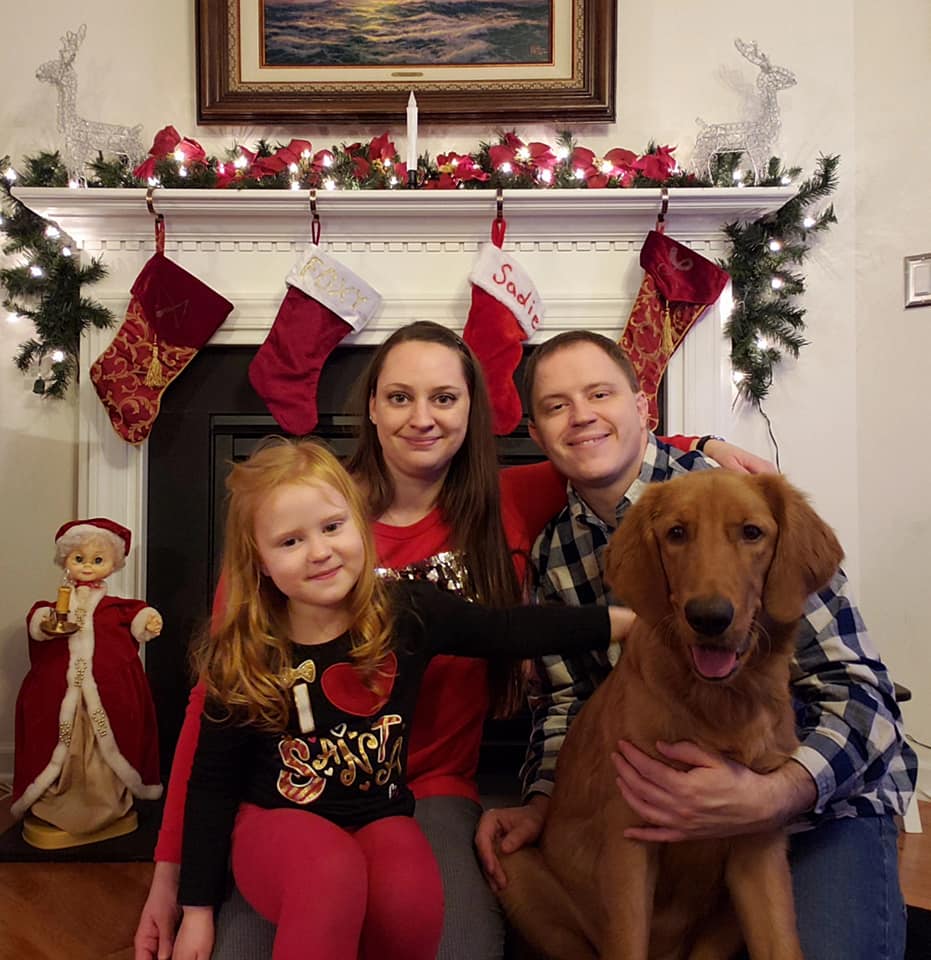 Tell us a little bit about yourself.
I moved to Central Virginia 5 years ago with my wife once we found out we were expecting. I've been at UVa for 4 years now. I started out as a temp in Student Health and then in Neurology. It's there where I discovered my love for graduate medical education and eventually accepted a position in the Department of Medicine's Internal Medicine Residency Program as a coordinator. I live in a nice home in Troy, Virginia with my wife, 4 year old daughter, and our rambunctious 8 month old Golden Retriever.
Why medical education?
Medicine is fascinating. Being able to work so closely to a lot of these physicians and witness their dedication is inspiring. Once I became a temp in Neurology, I knew this was bigger than me and I am truly honored to be a part of something that is so much bigger then myself.
What brought you to Charlottesville?
I grew up around Central Virginia and as a young boy Virginia was a paradise. It allowed me to hunt and fish as well as learn about Virginia's unique history. When my wife and I found out that we were expecting a child, we knew this is where we wanted her to be raised.
What excites you about your work?
Being able to work with such an outstanding team and assist in making great and efficient clinicians.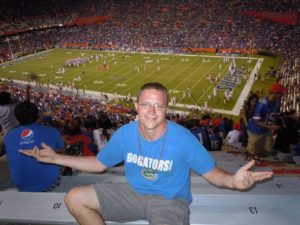 Proudest / greatest achievement outside the professional realm?
Being a dad is my greatest achievement outside of the professional realm, followed by graduating from the University of Florida with my Bachelor's degree.
Next life?
I would retire from the military.
What are you usually doing on the weekend?
I enjoy spending time outdoors. Usually you can find me outdoors smoking meat, playing with my daughter and dog in my yard. Additionally, I like to go for long runs during the weekend. During the warmer months you can usually find me down at a local fishing hole, hiking through the woods or on a golf course.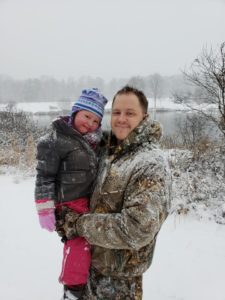 How did you meet your partner?
We were high school sweethearts from rival schools that happened to work at a local grocery store in Gordonsville, Virginia. She agreed to marry me and now the jokes on her, haha!
Favorite vacation/activity spot?
Hilton Head Island, South Carolina. You can't beat the beaches, golf and just great atmosphere.
Most admired person, and why?
Pat Tillman. Pat walked away from Millions of dollars to join the US Army. There Is No Greater Love Than To Lay Down Your Life for Another.
Best advice anyone ever gave you?
Never go to bed angry at each other.
What about you would surprise us?
I never graduated high school. I had to quit to get a job to support my single mom.
Filed Under: Profiles, Staff Profiles