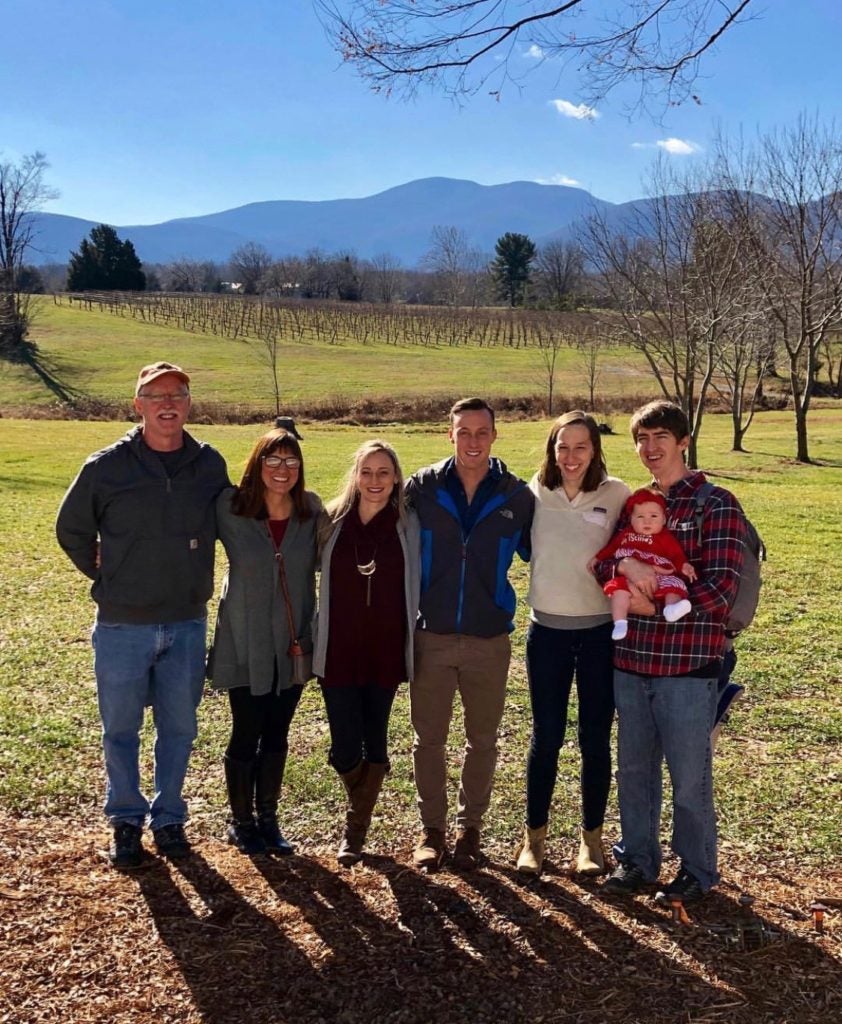 Tell us a little bit about yourself.
I was born in Montpelier, Vermont, but spent most of my life in upstate New York before heading to Nashville, TN for residency and ultimately landing at UVA for my fellowship in Pulmonary/Critical Care.
Why UVA?
Charlottesville provided us with the small town feel we were looking for and the strong academic program I wanted for my training. Not to mention the fact that the pulmonary/critical care department has some of the smartest, nicest, most outgoing people I've ever met – I'm lucky to work with and learn from them every day.
What brought you to Charlottesville?
Fellowship!
What excites you about your work?
Pulmonary and critical care is the perfect combination of outpatient and inpatient care. In clinic, I enjoy getting to know patients and collaborating with them to help them feel better. On the inpatient side, the mix of pulmonary consults and time in the ICU offers up a change of pace as compared to outpatient clinic days. The ICU is exciting and stressful (in the best way possible!) and most of all it's rewarding – whether it's getting a critically ill patient on the road to recovery or helping someone at the end of their life die with dignity and comfort, it offers a different experience every day.
Proudest / greatest achievement outside the professional realm?
Marrying my husband, Gavin, and becoming a mom.
Next life?
Living in Normandy, teaching English as a second language (surprise: I was a French major in college and spent a semester abroad in Rouen and then worked in Chamonix the summer before medical school)
What are you usually doing on the weekend?
Hanging out with family, friends and my dogs and probably working on projects around the house.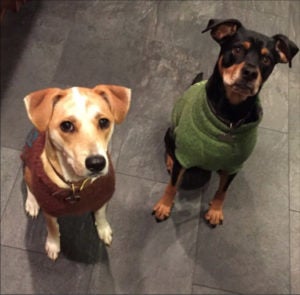 Favorite vacation/activity spot
My parents own a home in northern New York – we built it ourselves (turns out I can swing a hammer) – it's on a lake in the middle of nowhere down a dirt road with no street lights where on clear nights you can see the milky way.
Most admired person, and why?
My parents. I can't pick one of them. They're humble, kind and generous. They've taught my brother and me to work hard and play hard and to stay true to ourselves.
What about you would surprise us?
I'm a fairly talented piano player. I've been playing since I was six. When I was in high school, I got a standing ovation at a recital where I played a Beethoven piece that took me over ten minutes – my dad later accidentally taped over this with one of my brother's hockey games!
Best advice anyone ever gave you.
Measure twice, cut once.
Filed Under: Fellow Profiles, Profiles
Tags: March 2019 Newsletter, profile, profiles, Pulmonary