Category: Family Matters
DoM Medicine Matters Newsletter – May 2019
The May 2019 Medicine Matters Newsletter features the Department of Allergy and Clinical Immunology. We welcome your feedback and continued updates, which can be sent to: RDOMWebNewsletter@hscmail.mcc.virginia.edu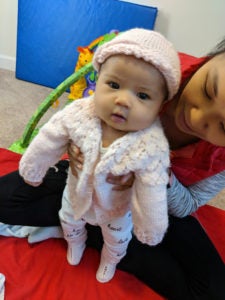 Scott and Emily Cornella Welcome Baby Emmett
Scott and Emily Cornella recently announced the birth of a baby boy, Emmett. Scott was one of the chief residents during the 2015-16 academic year, and is currently a second-year…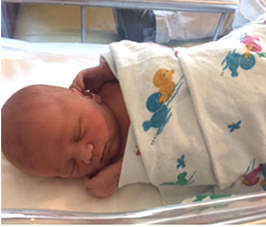 Sumner and Sarah Abraham Welcome Harrison
Internal Medicine resident Sumner Abraham (PGY 2) and his wife Sarah announced the birth of a son, Harrison, born on September 25th at 5:55 am. Harrison, who was delivered at UVA…
Ross & Katelyn Buerlein Welcome Baby Brooks
Ross Buerlein, one of the 2016-2017 chief residents, and his wife Katelyn welcomed baby Brooks on January 6, 2017. Brooks, a boy, weighed in at 7 lbs. Congratulations to Ross and Katelyn!
Paul & Heather Kunk Welcome Dylan David
Hem-Onc fellow Paul Kunk and his wife Heather welcomed a son, Dylan David Kunk, on January 6, 2017. Dylan weighed 8 lb. 14 oz. Congratulations to Paul and Heather!