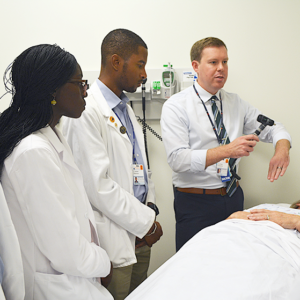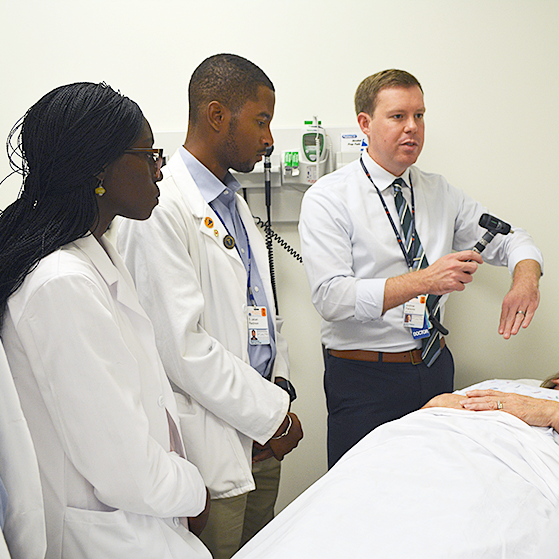 FCM is a longitudinal four-year program that teaches students the practice of medicine—both the science and the art in all of its subtleties. Physician Coaches are core to the program's success! School of Medicine clinical faculty are invited to apply to serve as a Foundations of Clinical Medicine (FCM) Coach.
Responsibilities: Attached is a full position description; 3-4 years clinical teaching experience preferred.
Term: The initial appointment will be for 3 years and will be reviewed annually.
Compensation: The SOM will provide salary support and fringe benefits for this position to cover 30% (.3 FTE). The position will be filled by a physician who is currently clinically active and requires a commitment of a minimum of 4 years.
Application process: Interested faculty should send a CV, a letter of support from their Chair, and a one-page letter of intent outlining their interest and qualifications for the position. An interview is also required. Submit materials as a single pdf to Dr. Megan Bray (mjb7c@virginia.edu), Dr. Andrew Parsons (asp5c@virginia.edu) and Jolene Kidd (jaa3q@uvahealth.org) by 5 p.m., Friday, June 15.
Questions? Contact Dr. Andrew Parsons (ASP5C@virginia.edu).
Filed Under: Media Highlights