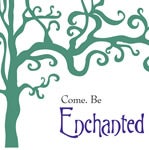 The UVA Children's Hospital Main Event is a premier fundraising event, drawing nearly 500 prominent individuals from the Charlottesville community. Held at the beautifully adorned Keswick Hall, the Main Event offers a sophisticated evening of silent auction, food and drinks, gaming, and dancing.
Main Event proceeds will support the Battle Building, a place where children and families will find comprehensive outpatient care in a warm and friendly environment. Main Event support will propel construction forward, with an opening date in 2014.
At UVA Children's Hospital, children receive special care in a warm, friendly environment designed especially for them and their families. UVA Children's Hospital offers total healthcare – everything from well-baby visits to heart transplants – and conducts breakthrough research in childhood diseases.
For more information and to buy tickets, check here or call (434) 924-5206.
Filed Under: Events, What's New
Tags: community