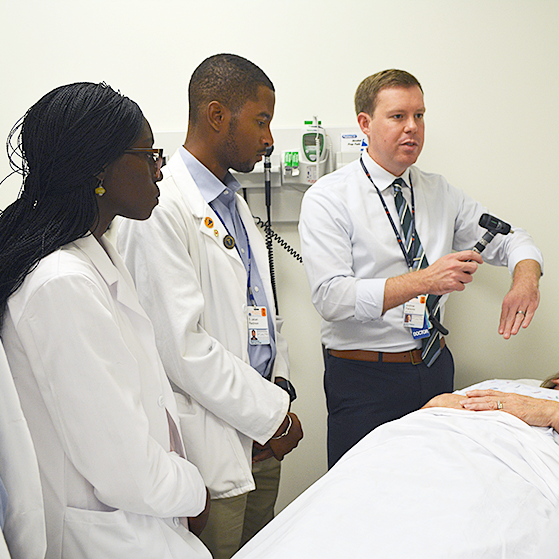 Foundations of Clinical Medicine (FCM) program leadership would like to highlight the recent creation of the Coaching Associates Program. FCM is a longitudinal four-year curriculum led by physician coaches and focused on development of clinical skills and formation of professional identity. FCM faculty coach UVA medical students within the structure of formalized learning communities, each supported by a College Dean, to foster a longitudinal relationship of coach and student learning together in small groups.
The FCM Coaching Associates Program seeks to expand this community with a broader pool of faculty physicians. Faculty are provided the opportunity to teach within the learning community structure, develop educational sessions related to the program mission, and receive mentorship and feedback on teaching. Faculty participating in the program receive priority consideration for FCM coaching vacancies.
Please contact Andrew Parsons, MD, MPH at asp5c@virginia if interested in learning more.
---
We would also like to say THANK YOU to four exceptional FCM Coaches who will be leaving the program this summer. These outstanding clinical educators have contributed to the success of countless students and their coaching colleagues. We wish them well in their future endeavors:
In their place, three outstanding clinical educators will be joining us as FCM Coaches this summer:
Filed Under: Education