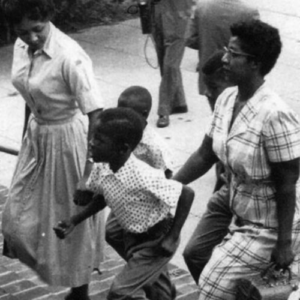 This month, we are united in the national 2023 Black History Month theme: Black Resistance: Restoration and Resilience. As such, we are dedicated to standing with our Black patients, visitors, team members, and students in recognizing the importance of resisting health inequities and striving to improve community health by addressing social determinants of health.
Some of the goals of Black History Month and the events taking place across our health system are to acknowledge historic and ongoing oppression, educate our community, celebrate fellow team members, and inspire and cultivate a sense of hope and capacity to build a more inclusive community. We encourage you to participate in the thoughtfully planned events scheduled by our Office of Diversity and Community Engagement.
As we celebrate Black History Month, we also strive to bring awareness and celebrate the many members of our UVA Health community who have and continue to contribute to our vision to be the nation's leading public academic health system and a best place to work — while transforming patient care, research, education, and engagement with the diverse communities we serve.
This month, we are proud to celebrate several leaders who are making a difference at UVA Health toward our bold and worthy vision.
Congratulations to our 2023 Dr. Martin Luther King, Jr., University of Virginia Health System Award winners: Juliana Bueno, MD; A. Rashard Dacus, MD; Akua Nyarko-Odoom; David E. Simmons, Jr., MSN, RN, CNN; and Timothy A. Pierce, PharmD, MSHA for their leadership and contributions toward providing inclusive patient care. We are so proud of our honorees who exemplify leadership in cultural competence across the UVA Health system, particularly in addressing healthcare disparities and in fostering inclusiveness in our community. Please join us in celebrating their accomplishments at the 11th Annual Dr. Martin Luther King, Jr. UVA Health Award Ceremony at 5-6:30PM EST on Tuesday, Feb. 28.
In a special team member spotlight for Black History Month, we also recognize another rising leader, Halima Walker, Nurse Manager for Acute Cardiology. Throughout our community we find tangible and motivational examples of our team members striving to transform health and inspire hope; and Halima is a leader who does both while advocating for all of her patients and team members. Learn more about Halima in this team member spotlight. (Log-in may be required.)
This month and always, thank you to all our team members for your resistance, restoration, and resilience as we continue our important journey of inclusivity and equity for all. Sincerely,
Tracy M. Downs, MD
Chief Diversity and Community Engagement Officer, UVA Health
Craig Kent, MD
Chief Executive Officer, UVA Health
Marianne Baernholdt, RN
Dean, UVA School of Nursing
Wendy Horton, PharmD
Chief Executive Officer, UVA Medical Center
Melina R. Kibbe, MD
Dean, UVA School of Medicine
Art Saavedra, MD
President, UVA Physicians Group
Erik Shannon
Chief Executive Officer, UVA Community Health
Filed Under: Community, Diversity, Equity & Inclusion