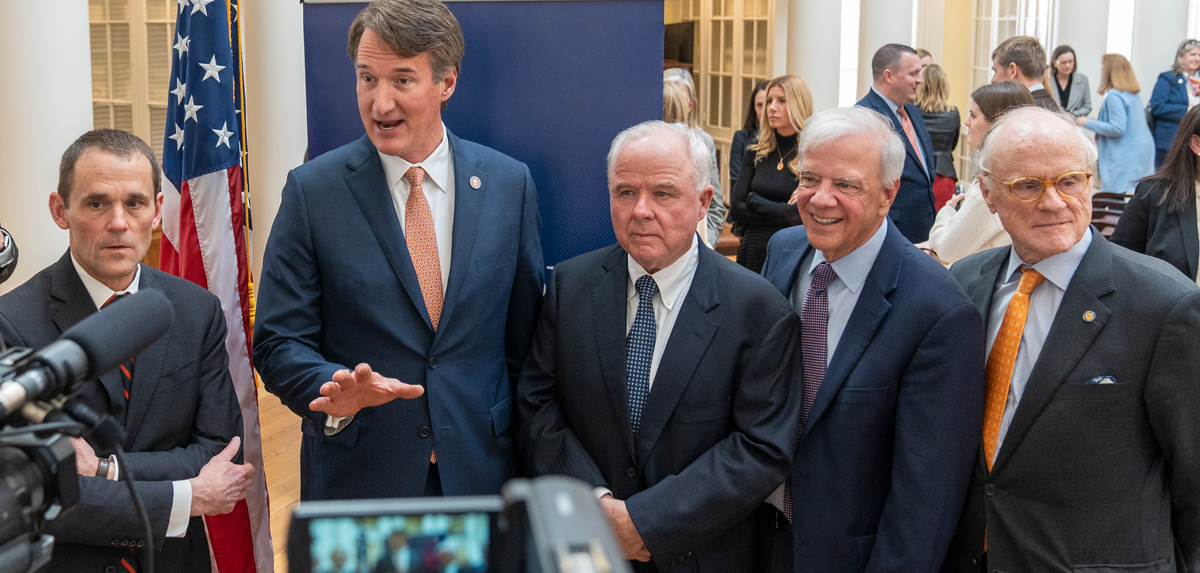 The University of Virginia announced plans to launch a biotechnology institute that positions UVA at the very forefront of cutting-edge medicine such as cellular and gene therapies that revolutionize how diseases are treated and cured. The new institute is made possible in large part due to a $100 million gift from the couple after whom it will be named.
UVA's new Paul and Diane Manning Institute of Biotechnology will advance research in these areas for the benefit of patients everywhere and, closer to home, ensure that no Virginian needs to leave the state for even the most complex care. Paul Manning is the chairman and chief executive officer of PBM Capital, a healthcare-focused investment firm.
Read complete story in the UVA Health Newsroom and in UVA Today.
Filed Under: Community, Philanthropy, Research