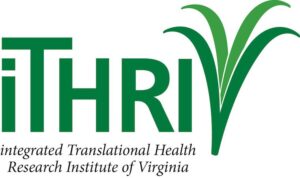 You are invited to participate in an anonymous iTHRIV survey to better understand how Virginians perceive community involvement in health research.
What do you think about health research? We would love to hear from you! iTHRIV aims to better understand community members' and health researchers' perceptions about community involvement in health research. By completing this anonymous survey you can help our collaboration with community members to improve health across the Commonwealth of Virginia. We plan to share the survey findings through the iTHRIV website, presentations and articles.
This anonymous survey is estimated to take 5-10minutes to complete.
Your participation is completely voluntary
The survey is currently open from May 4 to June 30
Please consider sharing the survey link with your friends, family, and community members. The more people that respond, the more we know.