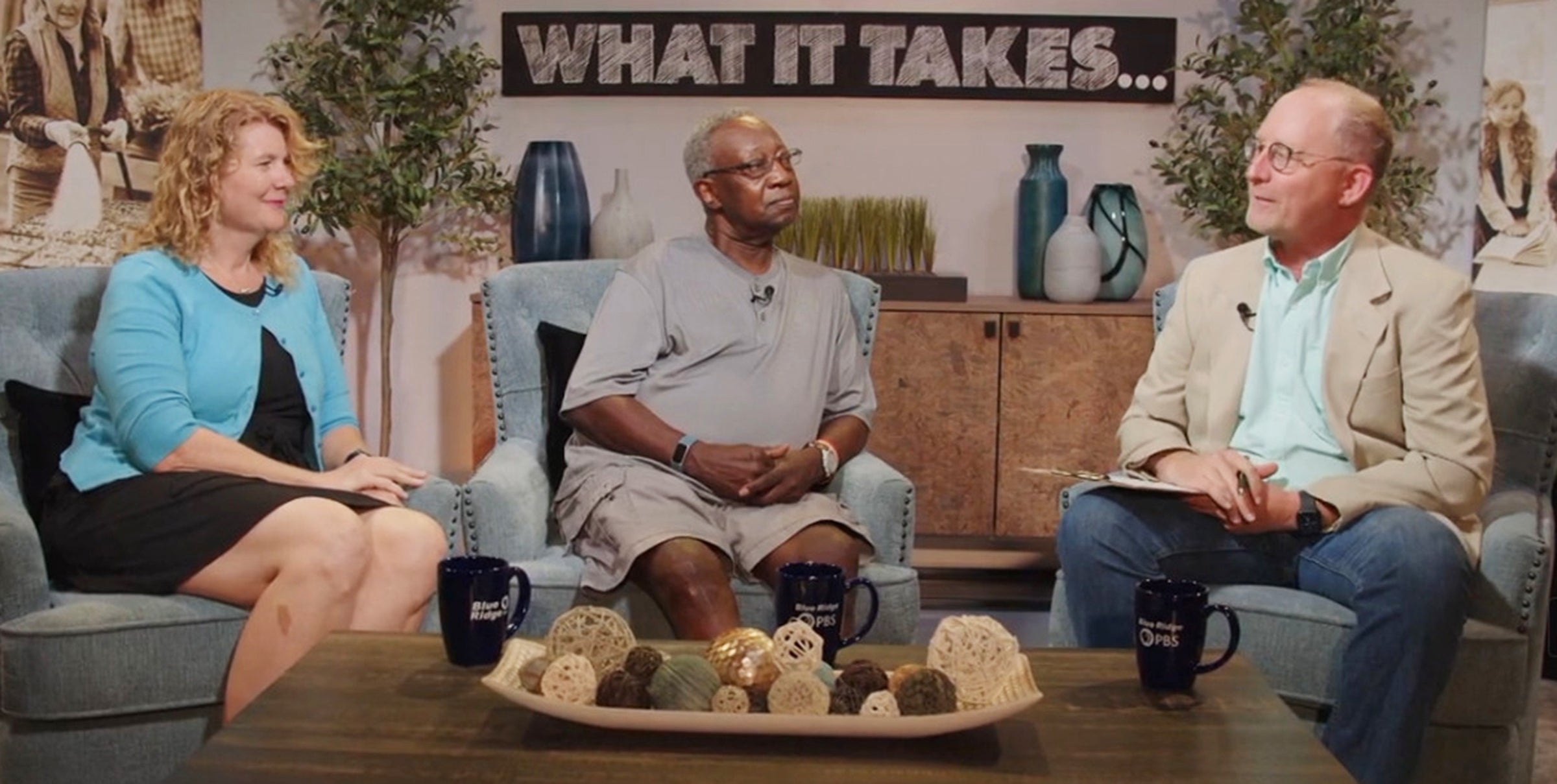 A new episode of the Blue Ridge PBS TV show "What It Takes" features the UVA Health Living Donor Kidney Transplant Team.
Carla has known Albert since she was 16, when he started dating and eventually married her mother. "He's been like a father to me ever since," says Carla. "She's like an angel," says Albert.
At 11 minutes and 20 seconds into the episode, interviews are showcased with Anita Sites, MSN, RN, Lead Living Donor Transplant Coordinator; Lisa Williams, RN, Kidney Living Donor Transplant Coordinator; Alden Doyle, MD, Medical Director, Kidney Transplant; and Christina Papageorge, MD, Surgical Director, Living Donor Kidney Transplant. They delve into the intricacies of living donation and transplantation and the incredible teamwork and talent synonymous with UVA Health Transplant.
"Our main priority is you and making sure you're going to live a healthy life," says Sites.
"Living donor transplant is exceptional …. It provides amazing stories of hope and regeneration … there's such a connection between donor and the recipient," describes Dr. Doyle.
Watch what it takes to give the gift of life:
Filed Under: Clinical, Faculty, Media Highlights