The Jefferson Trust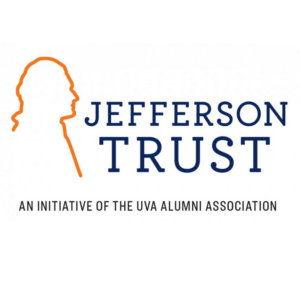 annual grant cycle is open for the 2022-23 academic year to any UVA student, faculty, or staff with an innovative idea or idea to radically expand an existing program. Grant proposals including everything from starting a new student group to supporting an innovative research project to seeding a University initiative. The Annual Cycle is intended for requests with budgets ranging from $10,000 to over $300,000, but there are no minimums, and maximums vary based on available funds.
Guidelines for proposals:
Tangible positive impact on the student experience, the University community, or society at large and encourage innovation and/or leadership.
All UVA students, faculty, and staff are eligible to apply.
Innovative ideas and radical expansions of existing programs and projects. We do not provide sustainable, operating funds, nor support ventures with a for-profit outlook.
Single and multi-year timelines (no more than three) provided the budgets for each year are submitted.
Physical spaces are typically not funded unless tied to funding a new program.
Annual Grant Timeline:
Now: Letter of Inquiry (LOI) forms available in the grant portal
September 15: Last day to submit an LOI with feedback
October 1: Last day to submit a finalized LOI
October 31: Proposal deadline
January 20-21, 2023: Proposal pitches
February 2023: Grants awarded
Submission information: Jefferson Trust Grant Seekers
Questions: Amy Abonner, Director of Grants, Jefferson Trust
Filed Under: Media Highlights