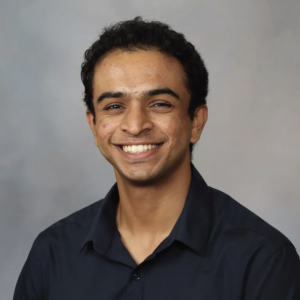 Harish Narasimhan, a PhD candidate in the Biomedical Sciences Graduate Program (BIMS) studying immunology, wrote an article entitled "Long COVID-19 and other chronic respiratory conditions after viral infections may stem from an overactive immune response in the lungs" that was published in The Conversation on August 4, 2022.  In the article, Harish discusses how viruses that cause respiratory diseases like the flu and COVID-19 can lead to mild to severe symptoms within the first few weeks of infection. These symptoms typically resolve within a few more weeks, sometimes with the help of treatment if severe. However, some people go on to experience persistent symptoms that last several months to years. Reasons why and how respiratory diseases can develop into chronic conditions like long COVID-19 are still unclear.
Harish is part of the Sun Lab at the University of Virginia, School of Medicine Department of Medicine, Division of Infectious Diseases and the Beirne B. Carter Center for Immunology Research. Ji Sun, PhD and research team focus on how the immune system sometimes goes awry after fighting off viral infections. The are developing ways to target the immune system to prevent further complications without weakening its ability to protect against future infections.
Read Harish's article in The Conversation.
Filed Under: Education, Media Highlights, Research