What is your proudest/greatest achievement outside of the professional realm?
Without a doubt, my greatest achievement outside of work is my sweet son Alex. Every day I am in awe of the person he is becoming. He brings such a great sense of humor and sincere sense of compassion into the world.
What are you usually doing on the weekend or during time off?
On the weekend my main goal is trying to catch up on some sleep! I also love spending time with my family. We are always fishing on our pond, playing games, watching sports, and watching movies. If we aren't doing these things, you will find me running or working out at "the gym" which is my work-out family on Allied Street- they are amazing.
What is the best advice anyone ever gave you?
I have found that all of the best advice I have ever received essentially says something similar to my favorite quote- which is from Thomas Jefferson, and says: "I'm a great believer in luck, and I find the harder I work the more I have of it." I think that if you work hard and create partnerships, it pays off in the long run.
What about you would surprise us?
I think it would surprise you that I have two boys that are born within six months of one another! To be fair….. I am getting married next June, and my future step-son was born within six months of my son- so my fiancé and I will essentially be parents to twin boys!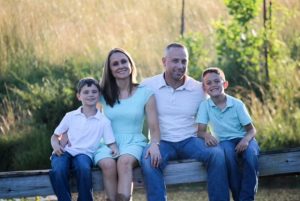 Filed Under: Features
Tags: eam2xn