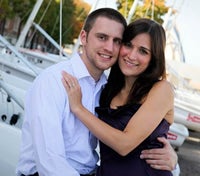 Matthew Harer – Neonatology/Perinatology. Born and raised in Wisconsin, Matthew has spent the past 12 years at the University of Wisconsin, Madison, completing his education and pediatric residency. He comes to UVA for his neonatal-perinatal fellowship and is excited to be in a large and busy NICU. His pediatric research focused on CPR certification in high school coaches, and he has several different areas of interest in the neonatology that he is considering exploring. He lives at home with his wife Christen, a psychiatric nurse practitioner, and their two dogs. They enjoy outdoor activities and look forward to enjoying the mountains and exploring the east coast over the next several years. One of their favorite activities is trying new local restaurants and enjoying live music.
Clyde Smith – Pediatric Critical Care. Clyde graduated with a BS in chemistry from Georgia Southern University. He completed medical school at Mercer University and his pediatric residency at the Medical College of Georgia. After finishing residency, he stayed for an extra chief year before applying to fellowships and ending up at UVA.
Erin Klaffky – Allergy. Erin completed graduate school in Cell Biology at the University of Virginia, and then continued onto medical school at Eastern Virginia Medical School in Norfolk, Virginia. She completed her pediatric internship at the University of Wisconsin-Madison and returned to Charlottesville to complete her pediatric residency in 2012. During this time she has remained active in research and is currently focusing on the role of extracellular matrix and inflammatory cells in Atopic Dermatitis. Her interests include bicycle touring, gardening, and hiking.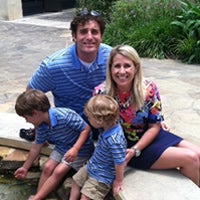 Heather Riebel – Pediatric Cardiology. Heather attended medical school at UTHSC San Antonio and completed her pediatric residency in Austin at Dell Children's Hospital with UTMB. She then practiced for three years as a rural pediatrician in Wyoming just outside of Yellowstone before coming to UVA for her Pediatric Cardiology fellowship. Heather is married and has two little boys, ages four and two. She enjoys spending time with her family, golfing, swimming, hiking, and just enjoying life.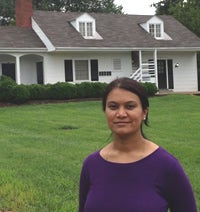 Smita Gaikwad – Pediatric Critical Care. Smita was working as a pediatrician in Pune, near Mumbai in western India, when she decided to come to the US. She started as a research volunteer in Orlando, Florida and then completed her pediatric residency at Michigan State University. Pursuing a career in critical care has brought her to UVA and beautiful Charlottesville, where she'll be joined by her husband and two sons. They love to play tennis and to go swimming, hiking and on long drives. They also like to try new cuisines, and are looking forward to the plenty Charlottesville has to offer.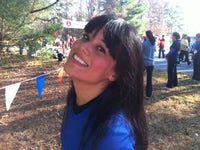 Erika Rhone – Pediatric Nephrology. Erika completed her pediatric residency at UVA this past June and is excited to continue her training at the institution. Her dream job is to be an academic nephrologist, with a special interest in quality improvement and medical education. Originally from New York, she grew up in the Hudson Valley in the West Point area, but she moved to New York City after finishing college and lived there for five years. She moved to the city to pursue a singing career, but ultimately found herself on a different life path in medicine. Out from the hustle and bustle of the city, she enjoys the beautiful outdoors she now calls home in Charlottesville. Erika remains a music enthusiast and hopes to find an outlet for singing when not in the hospital.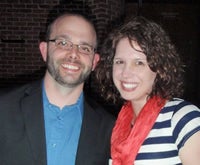 Kate Ferris – Developmental Pediatrics. Kate received her medical degree from Penn State College of Medicine in Hershey, PA in 2010. She then moved to Charlottesville to complete her pediatric residency, during which time she discovered her love of working with children with developmental disabilities. Outside of the hospital, Kate loves to hike, kayak, and visit the local breweries in the area. She is also currently busy planning her upcoming wedding with her fiancé, Alex, whom she met here in Charlottesville.