Kate Rullman, Associate Director of Development, shares memorable moments from The Main Event, UVA Children's Hospital's annual gala.

Q: Tell me about The Main Event.
A: UVA Children's Hospital's annual gala, The Main Event, was held at beautifully adorned Keswick Hall on February 6, 2015. This was the 8th year of the gala. This year's theme, Clue: Unravel the Mystery, evoked memories of the classic board game and provided guests with a fabulous evening full of mystery and intrigue! Over 400 community supporters attended and helped raise $325,000 for the new Child Health Research Center at UVA Children's Hospital. The Center brings together scientists and physicians to pioneer new discoveries, leading to newer treatments, personalized therapies, and cures for childhood illnesses.
Q: What was the main reason for holding this event? What will the funds raised provide?
A: The main reason for the event is to raise money for the department of pediatrics and raise awareness within the Charlottesville community. Since 2008, The Main Event has raised over $1.4 million for UVA Children's Hospital.
Q: What was your process for planning this event?
A: The Main Event planning committee is made up of approximate 30 community members who either have a personal connection to UVA Children's Hospital or are passionate about children's healthcare. I met weekly with a subset of this group to discuss all aspects of the event from invitation design to silent auction procurement to décor. In addition, I solicited sponsors for the event, managed vendor contracts, and oversaw the general timeline leading up to the event.
Q: Was there one story from the event that really stood out for you?
A: This year was unique in that we incorporated different aspects of the Children's Hospital throughout the event. We had 10 different facts that were scattered throughout Keswick on table tops, items for our guests to bid on (including diapers, swaddle sacks, and opportunities to help offset the cost of a research project), and the library was set up as though some of our physicians were seated around a dining table discussing a case. It was fun to incorporate these little details to remind our guests why they were there.
Q: Was there one moment that really stood out for you at the gala?
A: I think the most meaningful part of the evening for me was having Children's Hospital Committee member and grateful parent, Pete Caramanis speak about his son, Brandon, who was diagnosed with acute lymphoblastic leukemia. Under the care of Dr. Druzgal and many others at UVA Children's Hospital, Brandon has been doing great since his last chemotherapy treatment in March 2014. Pete's remarks were incredibly moving to the crowd, largely made up of parents, and inspired several to make gifts to help ensure that kids like Brandon continue to receive top notch treatment at UVA Children's Hospital.
Q: Overall, what was your favorite part of being involved in this event?
A: I loved everything about it – from developing strong relationships with my volunteers to seeing all the little details come together for one fabulous night to benefit an amazing cause. It has been such a rewarding (and fun!) role for me.
Here are a few photos from The Main Event: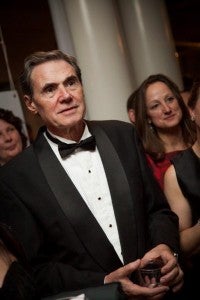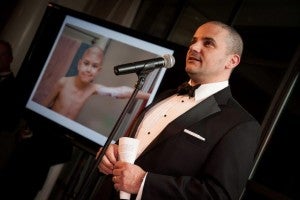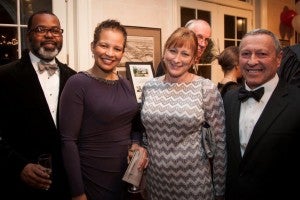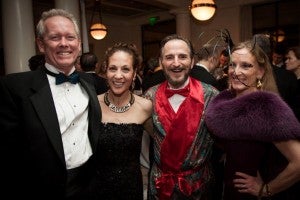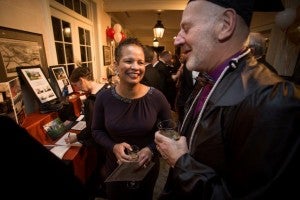 Filed Under: Features
Tags: ktt4g, The Main Event