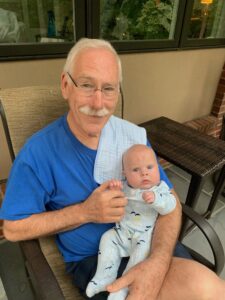 Dr. James E. (Jef) Ferguson, II, MD, MBA, W. Norman Thornton, Jr., Professor and Chair of the Department of Obstetrics and Gynecologyas Chair stepped down in July 2021 after 12 years of service as Chair. Dr. Ferguson was originally recruited to UVA from Stanford in 1987 and remained until 2002 when he was recruited to become Chair of the Department of Obstetrics and Gynecology at the University of Kentucky. He returned to UVA in 2009 to assume the role of department chair.
As Chair, Dr. Ferguson's lead efforts to enhance delivery rooms to single patient rooms with improved amenities, establish the Midwifery Division and a Maternal-Fetal Medicine fellowship, initiate the Ob/Gyn practice at Culpeper and promote the development of state wide perinatal outreach activities to reduce maternal and fetal mortality and disparities. Dr. Ferguson placed enormous emphasis on patient safety, quality care, continuous improvement and innovation.
Under his guidance, the department was named by Newsweek as a "Best Maternity Hospital 2020 – an elite group demonstrating excellence in maternity care," and US News and World Report recognized our "Gynecology" services as a "top 50 program nationwide." Nationwide, only 5 academic health centers were similarly recognized by both entities.
Nationally, Dr. Ferguson was elected as a fellow in the American College of Obstetricians and Gynecologists in 1986. He served on the board for the Society for Maternal-Fetal Medicine from 1996-2006 and as president from 2004-2005. He served on council for the American Gynecological and Obstetrical Society from 2001-2010 and as president from 2009-2010. He was elected as director of the American Board of Obstetrics and Gynecology, Inc. from 2007-2018 and served as an examiner for the oral boards for more than 20 years. During that time he served on that organization's credentials committee, finance committee, written exam committee, executive committee and ultimately as Treasurer from 2014-2018. In 2020, Dr. Ferguson was recognized as the "Board Member of the Year" by Culpeper Medical Center and was received the Z Society Distinguished Faculty Award.
Dr. Ferguson's research has focused on the pharmacologic treatment of preterm labor, techniques of prenatal diagnosis, the role of parathyroid hormone-related peptide in the human uteroplacental unit and more recently, the effects of periodontal disease and pregnancy outcomes.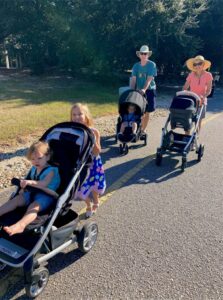 Since stepping down, Jef continues to spend 20% of his time in the Department working on quality initiatives and as the medical director of the Culpeper practice. In the other 80% of his time, he is enjoying time with his wife, Lynn, and family (especially the grandkids). We wish him well in this transition and can't fully express our gratitude for his years of service!
Filed Under: Features