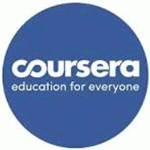 Interested in learning more about healthcare quality? The second offering of Coursera's Science of Safety in Healthcare course begins June 2nd, 2014. It is run by faculty at Johns Hopkins University including Peter Pronovost. Several faculty here at UVA took the course last year and found it to be worthwhile.
You can view the new sign-up page at https://www.coursera.org/course/healthcaresafety.
Contact Jon Swanson at JRS3YC@virginia.edu with any questions.
Filed Under: What's New
Tags: academic