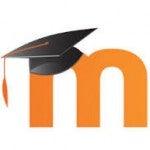 Pediatric Colleagues:
The Department of Pediatrics is in the process of developing an internal website for the support of communication and education, and we need your help with a name.
The UVA Division of Cardiology (adult) launched their REALM (REsource for the Active Learning of Medicine) Moodle site in 2006 and the entire Department of Medicine followed with ACTOR (Achieving Competency Today Online Resources) in 2010. These sites support the GME curriculum and educational needs of their trainees. Resources are organized by subspecialty and rotation for easy retrieval. Examples of resources housed on these sites: rotation guides; EBM and Research courses; top articles by specialty; presentation archives from Grand Rounds and lecture series; journal club resources; procedural videos; podcast recordings; weekly updates from the chief residents; a daily "Morning Buzz" from morning report; an Intern Survival Guide wiki; and general resources ranging from the academic (resident teaching handouts, outpatient morning report guidelines) to the personal (Cville hot spots). Just added are apps and downloads for the new iPad minis. Google-based conference calendars are embedded and can be downloaded to mobile devices.
We plan to start our website with fellowship resources as a pilot that we hope will expand to the broader uses of the department as our experience grows. It is to be designed large enough to accommodate the communication needs of all divisions, administration, fellowships, and the residency program.
As we develop our construct, we will be looking to all of you for ideas and input. But the first one is that it needs a name! It should be appropriate for all venues (so much for my idea of Department of Pediatrics Educational Resources since it wouldn't look good on Channel 29!), and no more than six letters.
Please forward your ideas to Stephanie Bingler at shb6a@hscmail.mcc.virginia.edu and a select panel of judges (who might just be bribable) will choose the winner. The winner will receive a small prize that meets institutional tax guidelines (think very small) and big time bragging rights for creativity points. Deadline for submission is close of work October 31, 2013.
Victoria F. Norwood, MD
Robert J. Roberts Professor of Pediatrics
Vice Chair for Academic Affairs
Chief, Pediatric Nephrology
University of Virginia Department of Pediatrics and Children's Hospital
Box 800386
vfn6t@virginia.edu
Filed Under: Reminders, What's New
Tags: reminder