Q: Welcome to UVA! What attracted you to this position?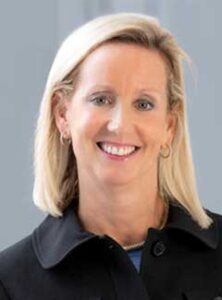 A: Certainly the brand. I went to school in the south (I'm a Tarheel, but don't tell anyone). When you think of Academic Institutions and Health Systems in the mid-Atlantic region, UNC, Duke, and UVA are who come to mind. Most of my career has been in Boston and with my experience at Brigham and Women's Hospital, I'm well aware of what it takes to obtain a US News honor roll ranking position. My love for the south, a nationally renowned brand, and the opportunity to build a program from the ground up were all appealing. I'm excited to help fulfill Dr. Kent's mission to increase our national recognition.
Q: What does a day in the life of a Chief Strategy Officer look like?
A: It depends on the day! We're working through many big initiatives and interesting work with strategic planning. Some of my time is spent on long-term initiatives such as our integration with Novant Health/UVA Health in northern Virginia. I'm also working to develop a data-driven marking program for specialties and sub-specialties at UVA. My big focus right now is building a day-to-day communication infrastructure.
Q: What is your vision for Children's and Pediatrics, specifically?
A: That is one of the more fun projects! Since I arrived in February when US News was doing their regional rankings for the first time, it was an honor to build a marketing campaign around the UVA Children's/#1 ranking news. From a reputation perspective, the ranking gives us a lot of leverage out of the gate. I'm excited for that momentum and to build on that.
Q: What is the key to success when it comes to a large-scale marketing plan?
A: There is no magic bullet and it takes a lot of discipline to do it well. We start with the foundation. Think about how today's consumers and patients search for health care. We design our marketing strategy understanding the patient journey for every diagnosis, beginning with a patient receiving a diagnosis, researching for information on the diagnosis and treatment options, searching for a provider, and understanding their treatment path. We want UVA Health to be part of every step of that journey.
Much of this strategy begins with securing our digital footprint. We need to ensure our brand and providers come up when patients search on Google. Making sure we have a solid digital presence on search engines and on social media is job number one. Search and social are the two most effective and efficient channels for driving patient interest in our services. From there, we build out our strategies based on campaign measurement and identifying upside based on patient response.
Q: How will you partner with chief strategy officer, Jason Linen?
A: Jason is driving the enterprise strategic planning process. Once there is a strategic plan, my team will work in alignment to help deliver on the identified goals.
Q: What are you excited about right now?
A: The abundance of opportunity! There is much low hanging fruit from a marketing perspective. Securing our digital footprint will take some time, but it's important work. Enhancing the brand for the entire Health System and all the departments within it is exciting and equally important. Every day, I learn of research and innovation that should be known for nationally.
Q: Boston is a bit different than Charlottesville. How have you adjusted to life here?
A: I love the culture and the lifestyle here. I do miss the ocean, but the beaches of Virginia are not too far away. I relocated my family here and it's been a great 6 months thus far. We are excited to be able to get out and about to explore Central Virginia.
Q: What's your favorite thing about UVA so far?
A: The people. Everyone was so warm and welcoming when I arrived and said, "Whatever I can do to help!"  The people here are generous and kind. It's been a wonderful way to start my career here.
Filed Under: Features
Tags: bcz7tr