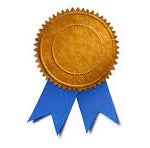 The University of Virginia Children's Hospital is recognized as a leading center for pediatric care in the 2014-2015 U.S. News & World Report "Best Children's Hospitals" report released June 10. Two UVa Children's Hospital specialties – neonatology and urology – are ranked among the best in their specialty nationwide. Urology is ranked 37th, while neonatology is ranked 43rd.
The eighth annual Best Children's Hospitals rankings highlight the top 50 U.S. hospitals in each of 10 pediatric specialties: cancer, cardiology & heart surgery, diabetes & endocrinology, gastroenterology & GI surgery, neonatology, nephrology, neurology & neurosurgery, orthopedics, pulmonology, and urology. In the 2014-15 rankings, 89 of 183 participating children's hospitals were ranked in at least one of the 10 specialties. This is the UVa Children's Hospital first year participating in the "Best Children's Hospitals" program and the first time it is ranked.
Children's hospitals are evaluated upon data submitted on the general pediatric hospital and on each of the ten focus specialties. Evaluation criteria are divided among three categories. Structure assesses available physician, nursing and technology resources, family centered services, quality and research activities and patient volume. Process looks at efforts to prevent infection, adoption of specialty-specific best practices and reputation among physicians. Outcomes measures infection rates, adverse events, patient survival and chronic disease management.
Recognition as a Best Children's Hospital is valued by parents and referring providers seeking care for children with severe or rare conditions. Achieving a national ranking is important as it shows the children and families of Virginia that they can receive the highest level of pediatric specialty care here at the UVa Children's Hospital and not leave the state for care. Although UVa does not have the pediatric volume of many of the hospitals earning rankings, an ongoing commitment to family-centered, multidisciplinary care earned the Children's Hospitals its first two national rankings.
"This recognition is a product of our commitment to excellence with the underlying principle to provide patient-centered care focused on safety, outcomes, access and patient and family satisfaction," said Tony Herndon, MD, division director of pediatric urology.
"Our neonatology program uses evidence-based practices to care for our patients, performs ongoing evaluation of our patient and family services to ensure our families have the support they need and fosters multidisciplinary approaches to care through our close-knit team of Neonatal Intensive Care Unit providers," said Robert A. Sinkin, MD, MPH, division director of neonatology.
The physicians, nurses and staff of the UVa Children's Hospital are encouraged by this recognition as they work toward the goal of providing the safest, highest-level of pediatric specialty care. The UVa Children's Hospital will soon be joining the Be Safe initiative, further strengthening the focus on preventing harm and adhering to best practice. The strong trajectory of the UVa Children's Hospital should create greater attention in future rankings of the Best Children's Hospitals.
Filed Under: Features