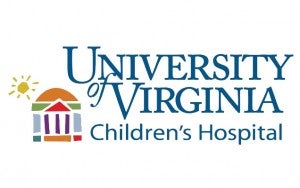 A New Monthly Feature
In 2014, we started a quarterly Children's Hospital Quality Newsletter. In order to decrease everyone's e-mail Inbox and to have all of our CH information in one standardized location, the newsletter will now be published "monthly" as a component of the Kids Matter e-zine.
Be Safe Update      
As I am sure that you are well aware by now, Be Safe has officially rolled-out in the Children's Hospital. If you need a refresher, click this link: (https://news.med.virginia.edu/kidsmatter/be-safe-what-is-it-and-why-does-it-matter/) As of October 1st, each of our inpatient units have been meeting individually as a team (medical director, nurse manager, QPI coach and other members of the unit) and then reporting together at 9:30 am in our own "CH Situation Room." This brief 15 minute meeting allows everyone, including representatives from the Battle Building and the 8th Floor Newborn service (who have not "officially" started meeting as a Unit-Based Leadership (UBL*) team), to gather together to discuss their MESS* and the six core measures the health system is currently focusing on as a whole (Mortality, CLABSI, CAUTI, Team Member Injury, Falls, Pressure Ulcers). In addition, it is a time for the unit leaders to call on their Help Chain* to help them solve problems that cannot be solved at the unit level. The CH Situation Room is currently in the 7 Central Day Room but look for it to move to 7 West (7805) in the near future! Anyone is welcome to stop by at 9:30 to discuss issues or anytime to see what the CH quality department is up to!
As an example of Be Safe in action, please check out the recent UVA Connect article on the NICU's unplanned extubation success story!
Congratulations!!!
Kudos to the team on 7 Acute for breaking their previous record of Central Line Associated Bloodstream Infection-free days. On October 15th, they bested their previous record of 243 days and are now well on their way towards 300 days!
Congratulations to the ECMO team for being awarded the ELSO Center of Excellence award for 2014-2016. This award demonstrates the hard work and dedication the ECMO team has put in to improve care for our sickest patients.
A New Face
Please welcome Stephen Simmers to the Children's Hospital Quality Department. Stephen joined us on October 27th and is the new CH Project Coordinator for Quality Initiatives. A better introduction will be forth coming but please say hello and introduce yourself. He looks forward to helping you with any and all quality-based projects.
Good Catch Department
Special thanks to the following individuals for catching issues that could have caused significant issues for our patients:
Kelsey Rakes / Jane Dwyer (NICU) – catching TPN that was incorrectly made for a patient in renal failure that contained significant amounts of potassium.
Tara Lumsden (7 Acute) – catching a patient on 7 Acute who was admitted with the wrong ID bracelet.
Kara McDonald (PICU) – catching a teratogenic drug that was sent to the PICU prior to crushing in pharmacy
Glossary
UBL – Unit based leadership; Nurse Manager, Medical Director, Improvement expert/coach and others identified as first responders when a problem is identified and can't be immediately solved by front line team members.
MESS – Methods, Equipment, Supplies, Staffing. A process of evaluating a unit's capability of providing optimal care on a given day. Each unit determines if they are "green" – able to move forward – or "red." If a unit's MESS is red, administration is alerted and resources are made available to help solve any issues.
Help Chain – The organizational support system in place for when problem solving cannot be accomplished right away. It is available 24/7 and is used when problems need to be escalated.
Filed Under: Features
Tags: jrs3yc