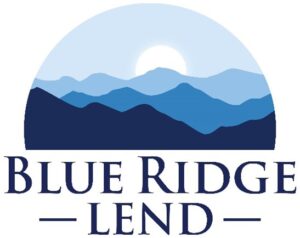 by Beth Ellen Davis, MD, MPH
For the first time ever, a partnership between the University of Virginia Schools of Medicine and Education will bring an elite federal training grant to UVA called LEND (Leadership Education in Neurodevelopmental and Related Disabilities), funded through HRSA (Health Resources and Services Administration) and MCHB (Maternal Child Health Bureau).
LEND grants started over 50 years ago to improve the health of infants, children, and youth with, or at risk for, autism and other developmental disabilities. This is accomplished by training the next generation of professionals for leadership roles in health and related care, continuing education, technical assistance, research, consultation, and disability policy improvement. The new program at UVA is called Blue Ridge LEND and is one of 60 LENDs across the nation within university systems commonly affiliated with university health systems.
The Blue Ridge LEND, based at UVA and UVA Children's, will support professional growth at the masters, doctoral, and postdoctoral levels with an emphasis on developing knowledge and skills in:
Neurodevelopmental and related disabilities, including autism,
Family-centered, culturally competent care, and
Interdisciplinary and leadership skills.
The inaugural cohort (2021-2022) will include trainees in the fields of medicine, nursing, psychology, special education, speech language pathology, and family leaders and self-advocates. The cohort will partner with the physical and occupational therapy graduate programs at Mary Baldwin University. Blue Ridge LEND has a unique emphasis on rural health and the needs of the Appalachian region and is fortunate to further collaborate with UVA-Wise, Virginia Tech, Virginia Commonwealth University, James Madison University, Appalachian State University, and West Virginia University, among other community and state organizations including the Virginia Department of Health, the Virginia American Academy of Pediatrics, and the Virginia Health Workforce Development Authority. Year-long traineeships include didactics, clinical skill building, leadership development, mentoring, research, and community outreach.
Leadership includes Micah Mazurek PhD, Professor, UVA School of Education as Director and Beth Ellen Davis, MD, MPH, Professor, UVA School of Medicine as Co-Director. Together, this pair brings over a decade of LEND director experiences from previous university faculty positions.
"Where better than UVA for a LEND to leverage world class faculty in the care of  neurodevelopmentally complex children with nationally acclaimed education faculty? We are so excited for the opportunity to train an emerging workforce, helping them to improve the lives of children with developmental disabilities, their families, and the communities where they live." said Dr. Davis.
For more questions or to learn more, please reach out to Dr. Davis.
Filed Under: Features