A note from the Department of Otolaryngology team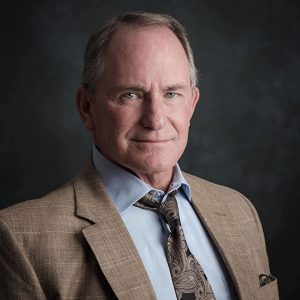 A legend is retiring from the University of Virginia this summer, Dr. Stephen Early, Pediatric Otolaryngologist. Dr. Early has served as Pediatric Otolaryngologist for 32 years, many of those years having served as the sole pediatric otolaryngologist at the University of Virginia. Not only is he exceptional in his surgical and clinical skills and his bedside manner, but he oversees everything and everyone, and always makes choices based on what is right and not what is easy. His calming presence, vast knowledge and skill, and consummate ability to handle emergent medical and surgical situations has saved thousands of patient's lives. There have been countless times when he has been called to establish a difficult airway that was otherwise unattainable, leading to the preservation of life for a multitude of patients. He has held more hands and has calmed and counselled more families than can be counted. Families come from all over the nation to see him because of his expertise and the consistent, comprehensive care he provides regardless of background or status. He relentlessly and unconditionally serves his patients and their families with grace, wisdom, and compassion.
Dr. Early additionally is wholly committed to sharing his knowledge and helping UVA students and residents to have the best learning experience possible. Rotations through the pediatric otolaryngology clinic are highly sought out as a result of his expertise and teaching style. He has instructed a countless number of audiences and individuals with the intention of passing on knowledge, skill and his comprehensive caregiving mentality throughout UVA and nationwide. Dr. Early has given too many lectures to count, has authored a multitude of research articles, and has been recognized through a plethora of awards, including the Best Doctors in America and Best Doctors in Virginia.
One of Dr. Early's most notable accomplishments is his development of the protocol for the Ex Utero Intrapartum Treatment (EXIT) procedure at the University of Virginia for children born with CHAOS (Congenital High Airway Obstruction Syndrome). As just one example of selfless commitment, earlier this year Dr. Early was scheduled to perform an EXIT procedure that was planned for an unborn child with anticipated airway distress upon delivery. The procedure was scheduled here at UVA, and Dr. Early had already spent hours in preparation reviewing scans, consulting with team members, and educating the family. The mother went into preterm labor, and Dr. Early was called urgently for help from the family's local hospital. He immediately left Charlottesville in the middle of the night and drove to meet the family in spite of dangerous, winter road conditions. From the car, he arranged a team, obtained emergency hospital privileges, and orchestrated the plan. Upon delivery, Dr. Early's expertise was required. He stepped in, successfully secured the airway, and the patient was ultimately transferred safely back to UVA. Read more here
Our team cannot imagine a world of medicine without him actively incorporated in it, and we are certain we speak for the legions of loyal patients, families, colleagues, and students who have been blessed with the opportunity to have been touched by his wisdom and integrity. Whether it's saving a life through an EXIT procedure on partially delivered baby or stitching up a patient's stuffed animal, Dr. Early gives one hundred percent of himself to the care of everyone who steps through the doors of the University of Virginia's Medical Center. He will be sorely missed.
Filed Under: Features