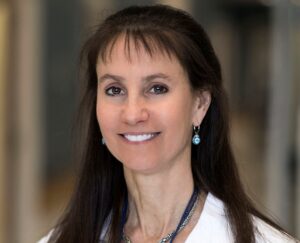 Dr. Karen C. Johnston, the Harrison Distinguished Professor of Neurology and Associate Vice President for Clinical and Translational Research, won the 2022 William M. Feinberg Award for Excellence in Clinical Stroke. This is an international award from the American Stroke Association that recognizes ongoing contributions to the investigation and management of stroke clinical science.  She is the first US woman to ever win this award.
Her lecture was entitled "Clinical Research Rigor: Considering Intentional Disruption Opportunities" and focused on improving community engaged research in stroke and cerebrovascular disease and assuring representativeness of research participants.  It highlighted health inequities in stroke in the US and the role of clinical and translational stroke researchers to help mitigate these inequities.
Read about Dr. Johnston's award.
Filed Under: Honors & Awards