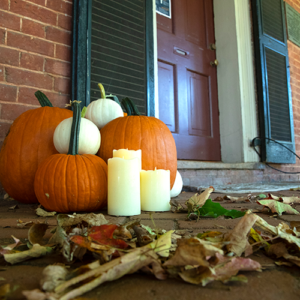 On Thanksgiving, I am filled with gratitude and pride for how the School of Medicine and each team member have served our patients and one another this past year. As I often say, our people are our greatest asset and I'm truly grateful for each and every one of you. School of Medicine faculty, staff, trainees, and learners have all made exceptional contributions to the advancement of our missions in research, education, patient care, and community.
Reflecting on this year, and especially the tragic event on Grounds last week, I am deeply humbled by how the School of Medicine came together with compassion to support the well-being of our patients, fellow students, colleagues, and neighbors. It is your dedication and caring that make the School of Medicine and UVA Health a special place, bringing hope and healing to those we serve.
Throughout this season of gratitude, I hope you will enjoy spending time around the table sharing a meal with your loved ones and your appreciation for all that we have in this great country. Thank you for the vital role you play in the health and wellness of those around us. I wish you a safe and wonderful Thanksgiving holiday!
With gratitude,
Melina Kibbe, MD
Dean, UVA School of Medicine
Filed Under: Dean's Message, Featured