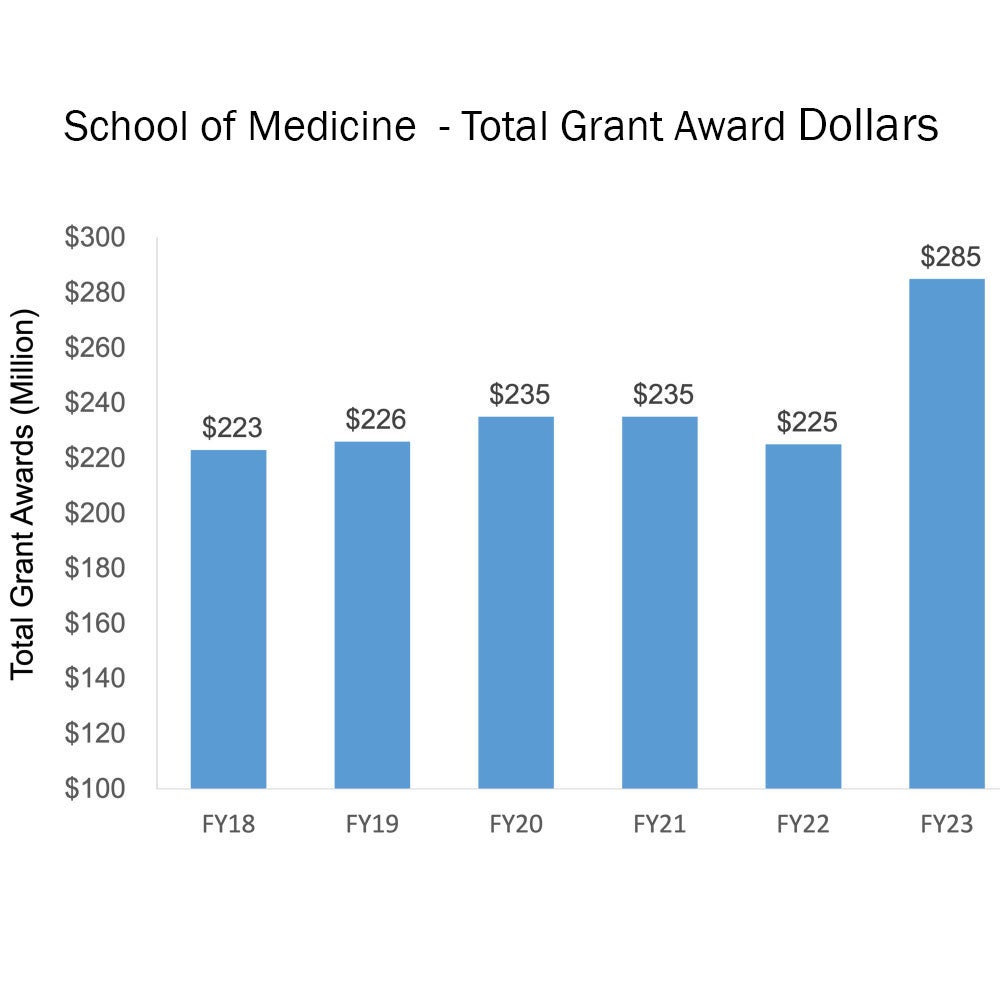 The School of Medicine is excited to report that as of the close of FY23, total research awards in our research and clinical departments have grown to $285 million. In the year prior, at the end of FY22, total research awards were $225 million. This increase of $60 million in research funding represents a 25% growth in one year. The growth occurred in both research and clinical departments across the entire School of Medicine.
With the growth in research awards in the past two years, the School of Medicine now represents 54% of the University of Virginia's total portfolio of research funding.
"We are extremely proud of the growth in our research portfolio and the talented researchers behind exciting scientific advances that make innovative, life-saving medical treatments possible," states Melina Kibbe, MD, Dean of the School of Medicine.
As the School of Medicine and UVA Health work towards achievement of the 2022-2032 Strategic Plan, which includes the goal 'Expanding Our Excellence and Enabling Discoveries for Better Health,' we look forward to continuing our pioneering research that translates to new therapies improving the health of all people on a global scale.